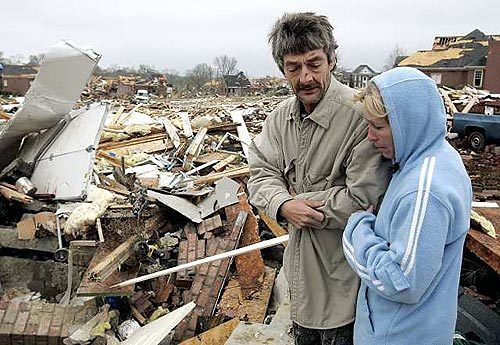 7 Images
Southeast Storms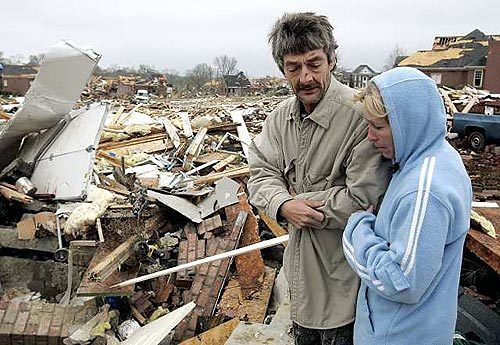 Mike Whitefield and his wife, Anita, look over the remains of a tornado-damaged house where Mike sought shelter by hiding in the crawl space with his son on Friday, in Gallatin, Tenn., a suburb of Nashville. Whitefield and his son were working at the house at the time of the storm.
(Mark Humphrey / AP)
Cathy Lee and her dog "Daisy" look over their tornado-ravaged home in Goodlettsville, Tenn. Crews worked to clear away the wreckage and restore services, although some could be without electricity for a week, officials said.
(John Russell / AP)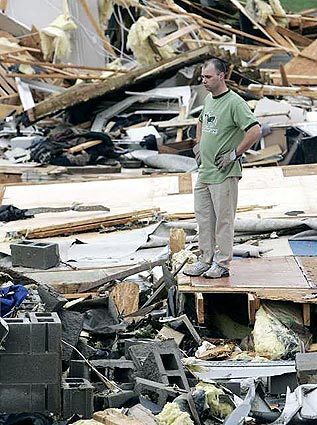 Toby Hines looks over his demolished home in Gallatin.
(Mark Humphrey / AP)
Bill Brummett, owner of the Gibson Fiberglass Boat Co., walks through his tornado ravaged business in Goodlettsville.
(John Russell / AP)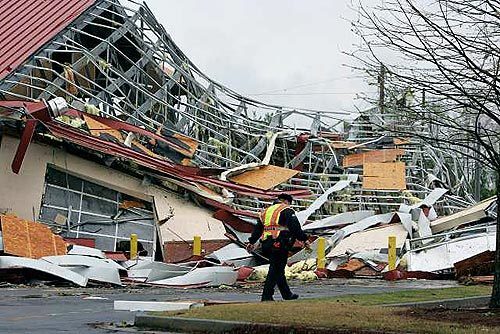 Police officer J. Ruff walks past a damaged carwash in Roswell, Ga.
(John Bazemore / AP)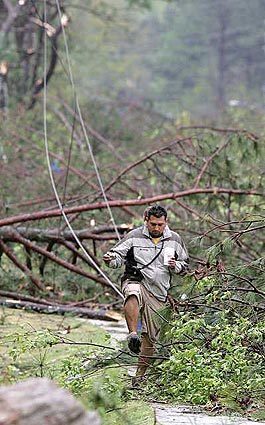 Victor Velasquez climbs over downed tree as he surveys the damage in Roswell, Ga., after violent thunderstorms swept through the area.
(John Bazemore / AP)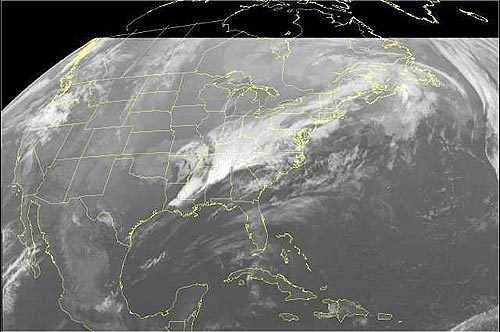 A strong line of severe thunderstorms, which produced deadly tornadoes in the Tennessee Valley and initiated several tornado watches in the southeast, passes through Mississippi, Alabama and Georgia. This NOAA satellite image was taken April 8, 2006 at 2:45 a.m. EDT.
(AP)