4 Images
Snowstorm Photos
Jesus Salaiza clears snow from his car in Chicago, Illinois. Forecasters are expecting between 12 and 18 inches of snow to fall on the city as a winter storm creates blizzard conditions from the Midwest to the East coast.
(Scott Olson / Getty Images)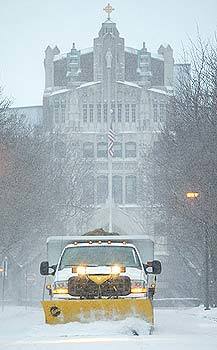 A snowplow removes snow in front of Harkins Hall on the Providence College campus in Providence, R.I.
(Stew Milne / AP)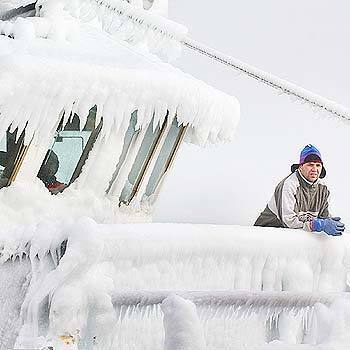 Jose Joncalves, an engineer on the Nordic Explorer, watches from the ice-covered bow as the 115-foot trawler docks in Portland, Maine, where the mercury dropped to minus 11 degrees. The New Bedford, Mass., fishing ship came inshore to avoid being at sea during this weekend's expected blizzard.
(Robert F. Bukaty / AP)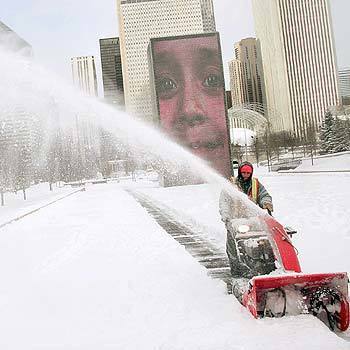 Antonio Tamago clears snow from the sidewalk in Millennium Park on Michigan Avenue in Chicago, Illinois.
(Scott Olson / Getty Images)