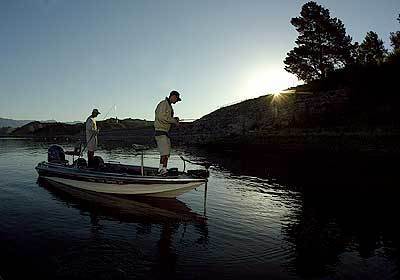 13 Images
This week in Outdoors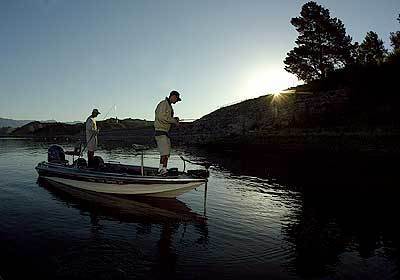 Shallow argument
Eric Elshere, right, hopes to land a monster catch that will launch his pro career or make him wealthy.
(Spencer Weiner / LAT)
Release
Eric Elshere releases a largemouth bass into Lake Casitas.
(Spencer Weiner / LAT)
Branch office
Eric Schatz has been climbing trees for almost three decades, but just recently started removing tree-sitters from their perches.
()
Down
Eric Schatz talks to Kristi Sanchez, left, during her removal.
(www.wesavetrees.org)
Trekking time
Now's the time to knock last season's stink - and dust and mildew - from your outdoor equipment.
(AP)
18-story thrills
An engine pulls a sightseeing car over the 630-foot-long Goat Canyon Trestle on the Carrizo Gorge line in preparation for the return of freights. Bikers and hikers, long accustomed to having their way with the Anza-Borrego stretch, hope for continued access.
(Nelvin Cepeda / San Diego Union-Tribune)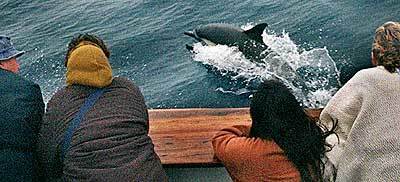 Showoff
With no whales in sight, the dolphins put on a show.
(Pete Thomas / LAT)
Antenna up
Cathy Livoni and boyfriend Bob Miller wait for the word that will launch their quest.
(Myung J. Chun / LAT)
Hunter
J. Scott Bovitz checks his map before starts out on foot in Griffith Park.
(Myung J. Chun / LAT)
High point
The ruins of a stone house, foreground, add a note of mystery to a trek through Pipes Canyon, near Joshua Tree National Park.
(Annie Wells / LAT)
la-os-0330pacificcrest-hvcm5vkf
la-os-0330wildwest-hv5efmkf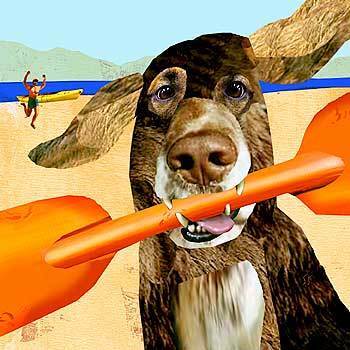 la-os-0330paddle-hv5girkf