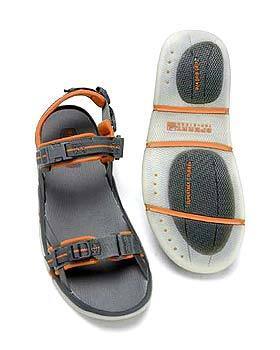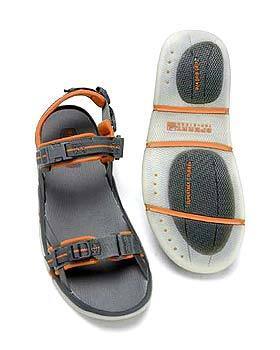 Water wheels
Adventure sandals take on trails, boulders and river crossings, with air conditioning to spare, providing a versatile vehicle for amphibious assaults. — Scott Doggett
FIGAWI OPEN TOE
This Sperry product wore snug and comfortable, thanks to three adjustable straps and an ultra-spongy foot bed. The sandals gripped wet rocks well. No complaints. In three colors. $65. (800) 617-2239, www.sperrytopsider.com.
(Eric Boyd / LAT)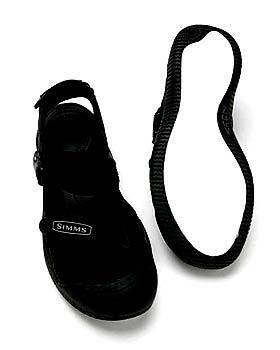 SIMMS KEEN RIVER
The most comfortable sandal, with the best wet-rock traction of the group, the Keen River is top choice for use in and around water. But more trail use is needed to see how its felt and rubber sole performs on long treks. In black only. $90. (800) 217-4667, www.simmsfishing.com.
(Eric Boyd / LAT)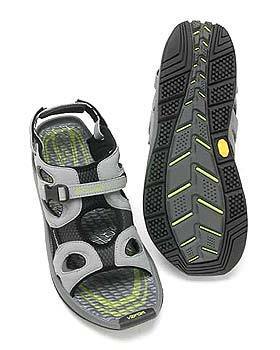 TITANIUM INTERCHANGE
This Columbia product was, at 27.4 ounces, the lightest of the group, and the Vibram soles didn't disappoint. But the shoe didn't really fit snugly, which led to some rubbing and blisters. $65. (800) 547-8066, www.columbia.com.
(Eric Boyd / LAT)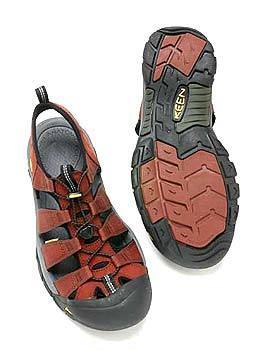 KEEN NEWPORT H2
These sandals had terrific traction on trails and wet rocks and dried as quick as others. They could benefit from an arch strap. The fit caused minor toe discomfort. Highly recommended. Many colors. $90. (800) 509-5336, www.keenfootwear.com.
(Eric Boyd / LAT)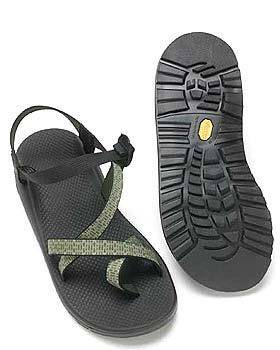 CHACO Z/2
Vibram Terreno soles provided excellent traction on wet and dry terrain. Some wearers might dislike the snug fit around the big toe (I didn't). Foot bed's a tad abrasive until broken in. Heaviest at 40.2 ounces. Many colors, several sole choices. $95. (970) 527-4990, www.chacousa.com.
(Eric Boyd / LAT)