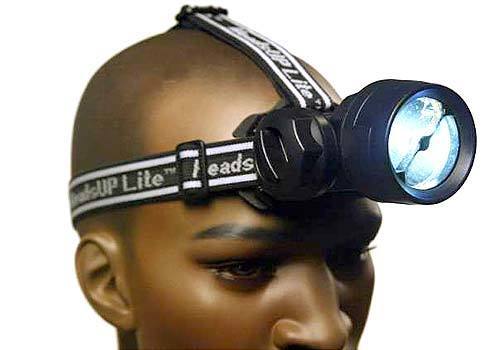 5 Images
Headlamps for dummies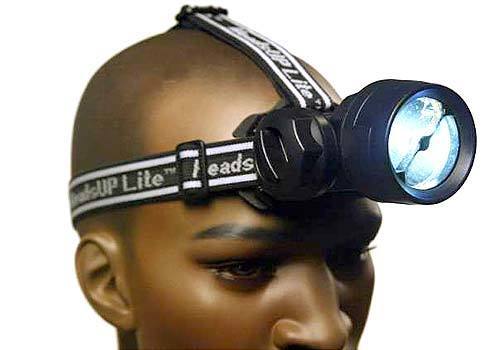 But these super-bright lights headlamps allow us to see more along the way. — Scott Doggett
PELICAN 2680 HEADSUP
The scuba-friendly 2680 produces a blinding shaft of light that makes dim bulbs of the competition. And, You can expect 30 hours of usable light on four AA batteries. Faults? It's too bright to read by, and it's a heifer at 10 ounces (with batteries). $80. (310) 326-4700, www.pelican.com.
(Béatrice de Géa / LAT)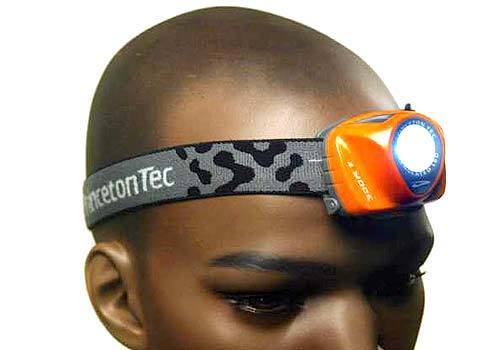 PRINCETON TEC EOS
The EOS has three levels of brightness and a strobe mode. On high output, it produces an impressive spotlight that's half as bright as the 2680. Expect 661/27 hours of light on three AAAs. On low, expect 60 hours. $39. (609) 298-9331, www.princetontec.com.
(Béatrice de Géa / LAT)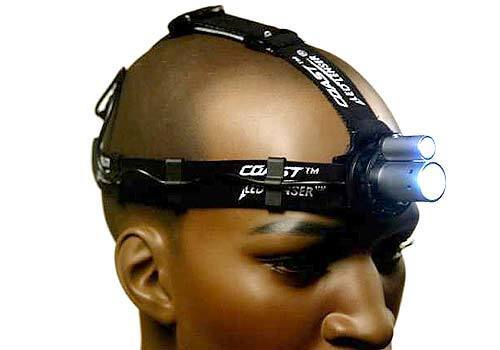 COAST DOUBLE BARREL
Just behind the EOS in brightness is this space-age looker with a big barrel that packs a medium beam and a small barrel with a reading light. Expect 100 to 150 hours of use on three AAAs. A carrying pouch is included. $65. (800) 818-7862, www.coastcutlery.com.
(Béatrice de Géa / LAT)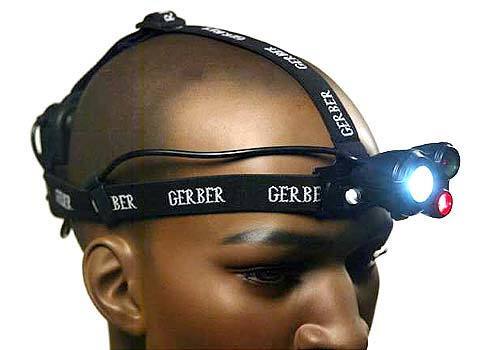 GERBER MERIDIAN
This specialized headlamp features a so-so white medium-width beam, a red beam for night vision, a green hunter's beam that won't spook game and a red SOS signal. Expect 14 hours of use on white — and 96 hours on red or green — on three AA batteries. $50. (800) 371-7121, www.gerbergear.com.
(Béatrice de Géa / LAT)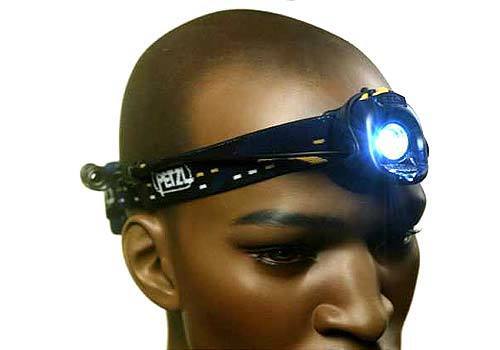 PETZL MYO XP
The XP's settings match those of the EOS — plus a boost mode that's still only two-thirds as bright as the 2680. Its medium-width beam can be spread evenly by a flip-up diffuser. Burn time runs 70 to 170 hours on three AAs. $70. (801) 926-1500, www.petzl.com.
(Béatrice de Géa / LAT)