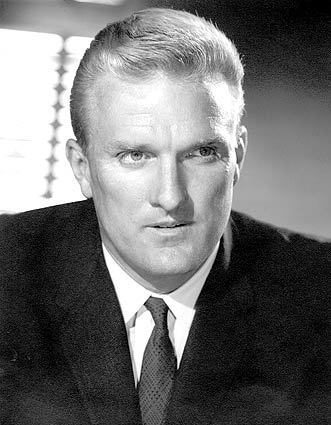 23 Images
Otis Chandler: 1927-2006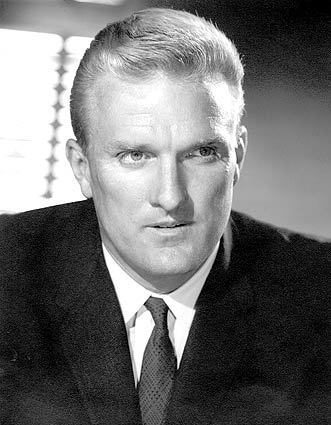 Otis Chandler took charge of a paper that for decades had generated almost as much ridicule as revenue and transformed it into one of the best newspapers in the country.
(LAT)
Otis Chandler was a world-class shotputter.
(LAT)
Norman Chandler, left, was Times publisher from 1944 to 1960, but it was son Otis, right, who changed the newspaper from a conservative regional publication to a nonpartisan, respected journal of record with a national and international reputation.
(LAT)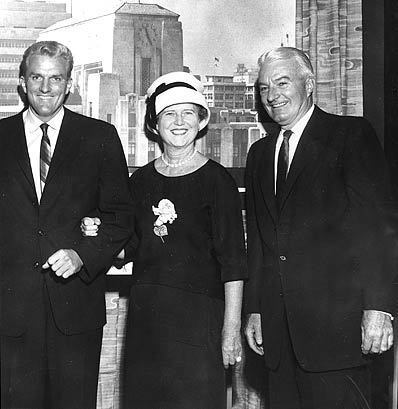 Dorothy and Norman Chandler, right, with son Otis when he was named Times publisher in 1960.
(LAT)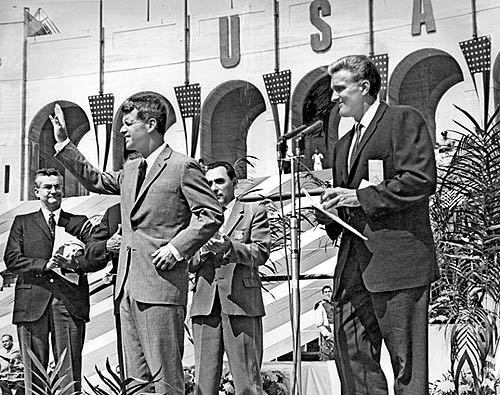 Attorney General Robert Kennedy and Times publisher Otis Chandler greet a crowd of 50,000 at the opening ceremonies of the Times-sponsored USA-USSR dual meet at the Coliseum in July 1964.
(LAT)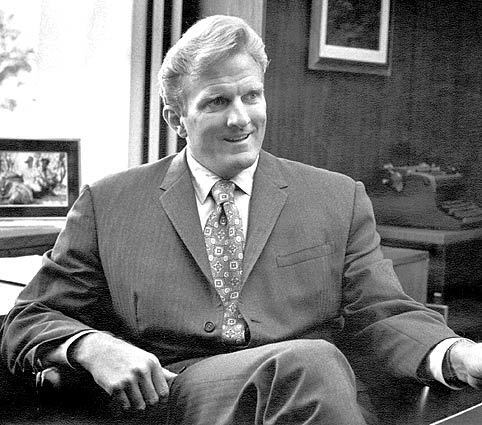 Otis Chandler in 1965
(LAT)
President Lyndon B. Johnson and Otis Chandler in the White House circa 1965.
(LAT)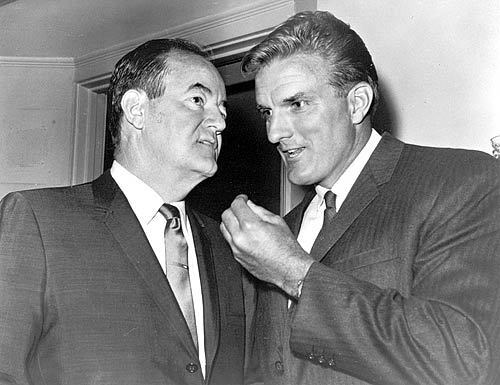 Otis Chandler talks with vice President Hubert Humphrey in 1966.
(LAT)
The Chandler family at Dana Point in 1969. From left are Caroline, Michael, Cathleen, Harry, Norman, Marilyn and Otis.
(Chandler family)
Otis Chandler poses with his guide in Outer Mongolia after "bagging" a wild sheep in 1970.
(LAT)
Otis Chandler, right, shakes hands with President Ford in 1974.
(AP)
Otis Chandler and his wife, Marilyn, flank President Carter and Rosalyn Carter at a White House dinner in 1978.
(LAT)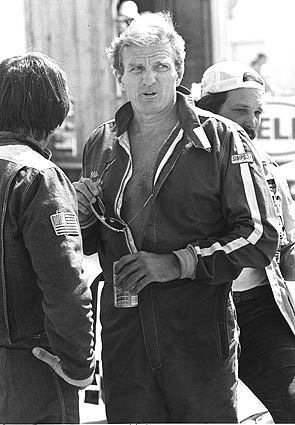 At age 50, after years of what he called "Walter Mitty fantasies about becoming a race car driver" Chandler raced professionally.
(LAT)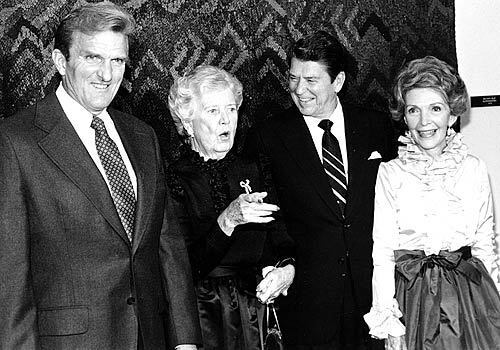 President-elect Ronald Reagan and his wife, Nancy Reagan, are honored at the Los Angeles Music Center in 1980 during an event hosted by Otis Chandler and his mother, Dorothy.
(Lennox McLendon / AP)
Otis Chandler and Bettina Whitaker are married in 1981.
(Alan Berliner)
Otis and Bettina Chandler at Dana Point in 1981.
(Chandler family)
Otis Chandler in 1984
(AP)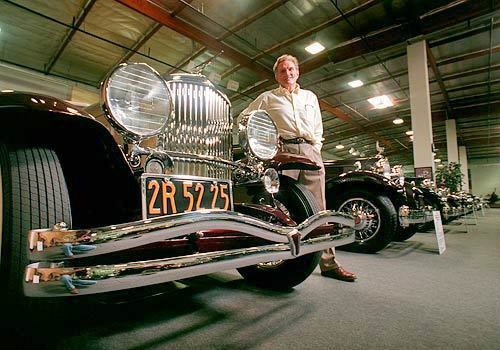 Retired Times publisher Otis Chandler's car collection included a 1931 Duesenberg LeBaron Special Phaeton.
(Spencer Weiner / LAT)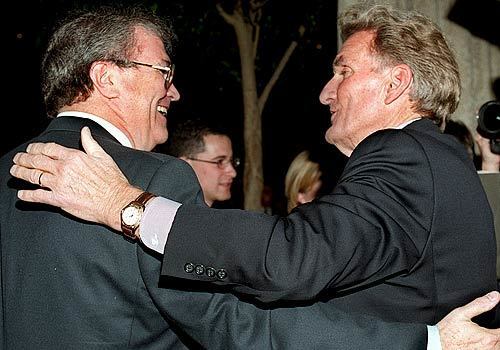 Former Times publisher Tom Johnson, left, greets Otis Chandler at a USC Annenberg Distinguished Achievement Awards dinner in January 2000. Chandler was honored with a Lifetime of Achievement award.
(Ken Hively / LAT)
Brian Lamb, right, founder and CEO of C-Span, interviews Otis Chandler in 2001.
(Linda Coan O'Kresik / Baltimore Sun)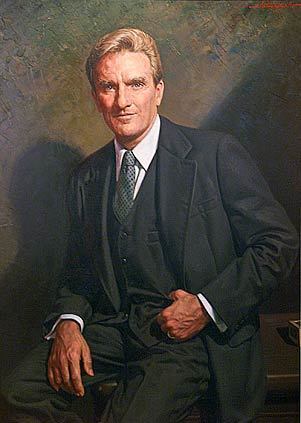 A portrait of Otis Chandler hangs in the old Times Mirror boardroom.
(LAT)
Otis Chandler at the Los Angeles Times in 2003 with a photo of his mother, Dorothy Chandler, in the backgorund.
(Gary Friedman / LAT)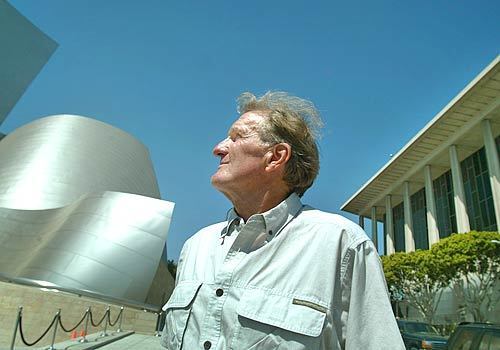 Otis Chandler at Disney Hall in 2003.
(Gary Friedman / LAT)