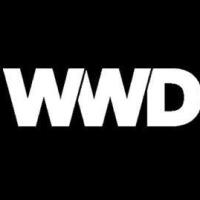 Rachel Brown | WWD
Latest From This Author
The indie beauty explosion isn't fading anytime soon.

For Gabrielle Union, control matters.

Actresses may not be making many shocking beauty statements on the red carpet, but the SAG Awards showed they are willing to test the boundaries at times.

Eyes may be the windows to the soul, but brows could be the windows to the psyche.

Melania Trump made a major statement with her hair for the swearing-in ceremony by going high.The incoming First Lady's chic, lose updo is break from the long tresses that marked her public appearances preceding the inauguration.

You can take Bobbi Brown out of her namesake business, but you can't take business out of Bobbi Brown.

Over the course of a career spanning three decades, makeup artist Nicole Bryl has spruced up Oscar winners (Sandra Bullock, Jack Nicholson and Mel Gibson), models (Hilary Rhoda and Cindy Crawford), royalty (Prince Albert II, Queen Noor and Princess Charlene), crooners (Tony Bennett and Harry Connick Jr.) and a rapper (Snoop Dogg), but it's likely the looks she created and will create for Melania Trump that will be most remembered.

During an award show in which small movies nabbed the biggest prizes, it's fitting that small beauty brands grabbed the spotlight, too.

The Golden Globes served up plenty beauty fodder for hungry celebrity followers clicking avidly through social media: It hit hard on many of the major beauty motifs of the moment (sleek manes, metallic eyes, nude and berry pouts, and bold brows, to name a few), but threw some mild surprises (elaborate hair structures, subtle shadows and heavy under-eye armory) into the mix as well.