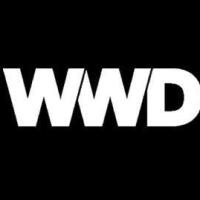 Rachel Strugatz | WWD
Latest From This Author
Fitness, wellness, beauty brand.

Chriselle Lim is getting into the apparel game.

Is the bubble about to burst for the slew of on-demand and concierge apps that hit the beauty space several years ago?

They are the ultimate followers.

Kim Kardashian is about to turn the fragrance world upside down with the launch of her first direct-to-consumer venture in the category.

Let the Kylie Jenner retail rollout commence.

Sephora thinks the water bottle could be the next must-have beauty item.

Seven years — which is how long it's taken The House of Creed to release a new men's scent — is a lifetime in the fragrance world.

Promoting the wares of others might have helped Arielle Charnas of Something Navy become one of the most sought-after bloggers in the space but now she's ready to unveil apparel and accessories of her own.

"Estoy cansada de oír a la gente quejarse de que no pueden conseguirla en los EE.UU.", afirmó Madonna acerca de su línea de cuidados de la piel, MDNA Skin, que hará su ingreso al país tres años después de su lanzamiento en Japón.