22 Images
24 Years of Hot Property: The Ruth Ryon era
A jaw-dropper in Malibu
Even by Malibu standards, this item stood out. On Feb. 11, 2007, Ruth Ryon wrote, "Just when we were starting to get accustomed to hearing about homes priced in the $20-million range, actors Courteney Cox Arquette and David Arquette put their Malibu home on the market at a staggering $33.5 million. … And it is an architectural trophy. Known as the Segel residence, it was designed in 1979 by renowned architect John Lautner. Ryon would later report the buyers: Dodger owners Frank and Jamie McCourt, who paid "close to the asking price."
(Michael McCreary)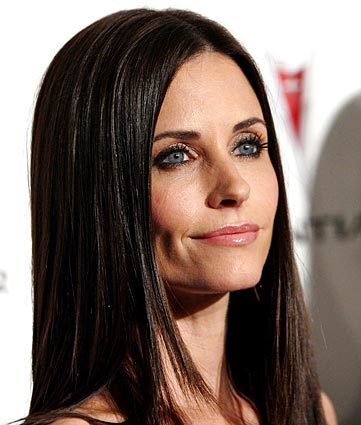 The friendly flipper
Most of us knew her as an actress on the sitcom "Friends," but Hot Property revealed her shrewd real estate dealings. Courteney Cox Arquette and her husband purchased the Segel home in Malibu for close to $10.2 million in 2001, and sold it in 2007 for close to $33.5 million.
(Charley Gallay / Getty Images)
A star makes his move
Arnold Schwarzenegger first made Hot Property in 1986, when he was developing a $10-million commercial and residential complex on Main Street in Venice. In the 1990s, he was a regular in the column as he and wife Maria Shriver amassed a compound of homes in the Pacific Palisades. In May of 2002, Ruth Ryon reported: "Arnold Schwarzenegger has purchased a newly built home in a guard-gated Brentwood community for close to its $11.9-million asking price…" The governor and his wife are shown here with their son, Christopher.
(Anne Cusack / Los Angeles Times)
A star makes his move, continued
If you read "Hot Property" carefully, you picked up vital political information. This was Ruth Ryon's column on June 22, 2003: "Arnold Schwarzenegger and his wife, Maria Shriver, have put their Pacific Palisades compound (pictured) on the market at just under $18 million. … The actor has said that he might think about running for California governor after the July 2 release of "Terminator 3: Rise of the Machines" …
(Rodrigo Iglesias)
The gentlemen's clubhouse
Every house has a story, but this one has many chapters. Once owned by Dean Martin, then by Tom Jones, and then by Nicolas Cage, this Bel-Air mansion appeared several times in Hot Property. In December 1996, Ruth Ryon reported: "Singing superstar TOM JONES, who will make his movie debut Friday in the Tim Burton-directed sci-fi comedy "Mars Attacks!" with Jack Nicholson and Glenn Close, has listed his Bel-Air home of 20 years at $7.9 million. … Jones bought his nine-bedroom home on an acre in Bel-Air in 1976 from singer-actor Dean Martin."
(Maynard Parker)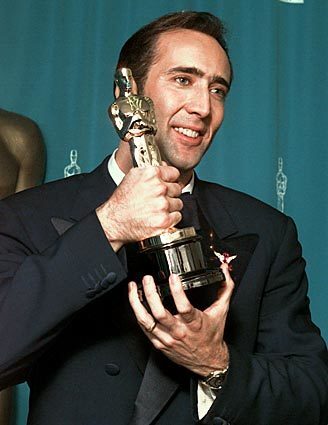 The savvy investor
In December 2007, Ruth Ryon reported, "When lean times come to the housing market, even the rich and famous can feel the pinch. Consider Nicolas Cage. The Oscar-winning actor paid $7 million for his Bel-Air mansion in 1998. Then, in autumn 2006, he listed it at $35 million. Local Realtors termed the house overpriced, but Cage, a savvy investor, held tight. Finally, earlier this month, he took the property off the market."
(Robert Gauthier / Los Angeles Times)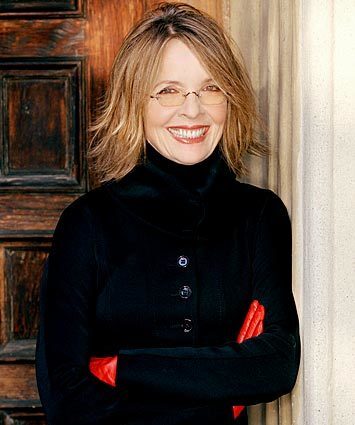 The house-lover
Diane Keaton's name has appeared often in Hot Property over the years. In April 2002, Ruth Ryon wrote, "Keaton loves Spanish-style houses built in the '20s and is known for restoring them in fine taste." In March 2003, Ryon explained further: "Diane Keaton likes to look at houses even when she is not in the market to buy. The Oscar-winning actress grew up in Santa Ana during the housing boom of the '50s, going to open houses with her father, Jack Hall, a civil engineer who became a real estate broker."
(Firooz Zahedi / jbgphoto.com)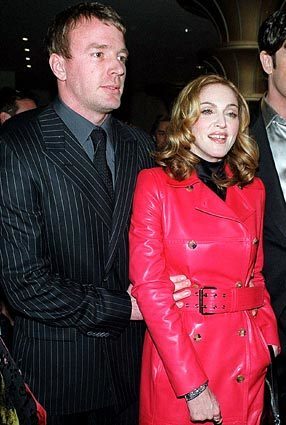 The material girl
One who appreciated Keaton's love of houses: Madonna (shown here with her then-boyfriend and now husband, Guy Ritchie). On June 22, 2000, Hot Property reported, "Diane Keaton has sold her Beverly Hills home to Madonna for $6.5 million. … After buying the Spanish-style house, built in the 1920s, Keaton completely refurbished it. The home has about eight bedrooms and a guest house in 7,000 square feet.
(Dave Allocca / Associated Press / DMI)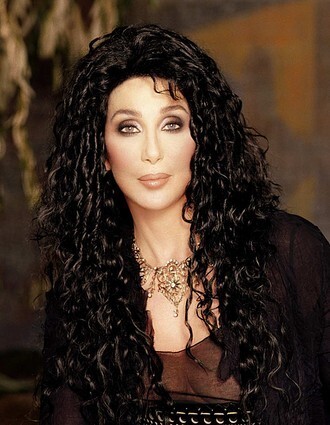 The builder
When a celebrity builds an outsized dream house, Hot Property usually takes notice. But then there was Cher, who built one huge dream home after another, sometimes more than one at a time. In one dizzying item in November 1997, Ruth Ryon reported that Cher had recently built an 18,000-square-foot villa near Miami, had bought a nearby site for a more private 20,000-square-foot house, and had also broken ground on a 15,000-plus-square-foot compound in Malibu. That's 53,000 square feet of Cher lair, if you are counting.
(Michael Levine / Associated Press)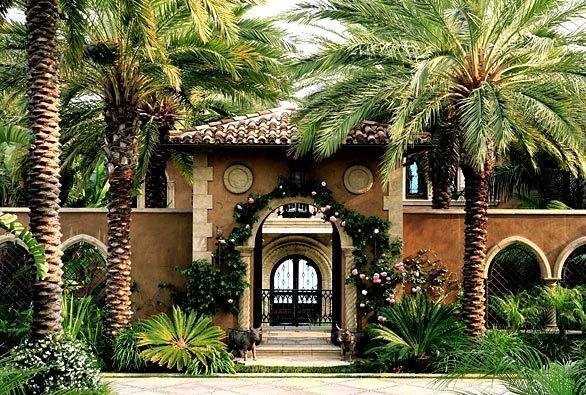 Venice in Malibu
The exterior of Cher's Venetian palazzo-style compound in Malibu. Ruth Ryon reported that the singer-actress "spent three years looking for doors, fireplaces and coffered ceilings to use in the house."
(Sotheby's)
The Pink Palace
Another Los Angeles home with a rich history: once owned by singer Rudy Vallee, then by actress Jayne Mansfield, later by singer Engelbert Humperdinck, the home was known for its heart-shaped swimming pool and vibrant pink paint job. In January 1990, Ruth Ryon reported that Humperdinck had listed the Holmby Hills home at $8 million: "The eight-bedroom, nine-bath mansion on 1.25 acres became known as the 'Pink Palace' after Mansfield, a platinum-blond actress, painted it her trademark color in the '60s."
(Bob Carey / Los Angeles Times)
A comic's new home
How's this for a triumphant return to L.A.? On Jan. 27, 2008, Ruth Ryon reported that Conan O'Brien had purchased a Brentwood compound listed at just under $10.5 million. She noted drily: "O'Brien, who has been living in New York, never had it so good when he performed with the Groundlings comedy troupe in Los Angeles during the late 1980s."
(Lee Manning)
The British are coming
Though Los Angeles is home to countless celebrities, the city's real estate community was unusually star-struck by the house-hunting spree of British soccer star David Beckham and his wife Victoria. In February 2007, Ruth Ryon wrote, "…the famous couple's efforts to find a place to live are the talk of the realty world. By some accounts, the Beckhams looked at more than 20 homes before returning to London. What did they see? Just about every Westside estate listed in the $18-million-to-$30-million range." In May of 2007, Ryon reported that the Beckham's had purchased a 13,000-square-foot home in Beverly Hills for $22 million.
(Wally Skalij / Los Angeles Times)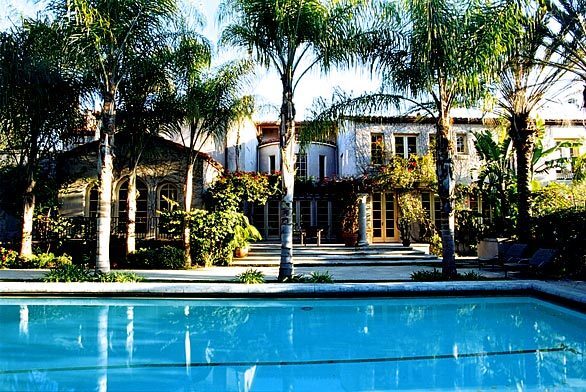 Leaving a legacy of homes
When the flamboyant entertainer Liberace died in 1987, he left behind six lavishly decorated homes -- a legacy of "Hot Property" items for years to come. Seventeen years after his death, Ruth Ryon reported, "Liberace's longtime Sunset Strip-area home has been sold for close to $7 million. … The Spanish Mission Revival house has seven bedrooms and 11 bathrooms in about 10,000 square feet."
()
Leaving a legacy of homes, Part 2
In 2003, Ruth Ryon reported that Liberace's former Palm Springs home had come on the market at $2.75 million. "The hacienda-style home, built in 1930 in the old Las Palmas area of town… has seven bedrooms and 8.5 bathrooms. French doors open to mature gardens or private courtyards. There are multiple fireplaces and chandeliers and sconces dating to the Liberace era."
()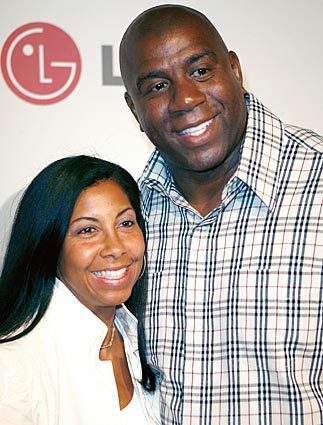 Ocean views for the ultimate Laker
For 24 years, Ruth Ryon's column was a weekly menu of scoops and exclusives, like this item from November 2007: "It took a year to find it, but L.A. Lakers legend Earvin 'Magic' Johnson and his wife, Cookie, have purchased what they call their 'vacation home' in time for Thanksgiving. And they found the $7.6-million home in Orange County. The couple, who live in the Beverly Hills area, bought a newly built home in a gated community with a private beach, located between a cove and a five-star hotel."
(Gus Ruelas / Associated Press)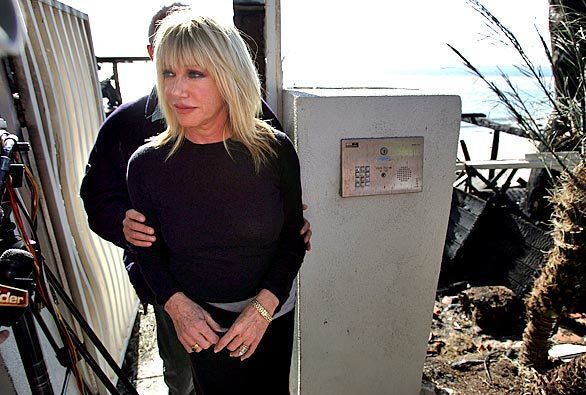 What was lost
Hot Property is usually as cheerful as Sunday morning brunch, but from time to time reality creeps in, as it did in January, when Ruth Ryon wrote, "At first glance, it looked like a typical holiday photo card sent out by actress-entrepreneur Suzanne Somers, her husband, producer Alan Hamel, and their family. But the rubble pile behind them in the photo was the couple's former Malibu home, burned to the ground by a brush fire in January 2007."
(Spencer Weiner / Los Angeles Times)
A desert retreat
Look carefully and you'll see the Palm Springs retreat of Suzanne Somers and her husband Alan Hamel, which they put on the market at $35 million in January. Ruth Ryon wrote, "The mountainside home, dating to the 1920s, is reached by way of a private funicular railway. The estate has 10 bedrooms, nine bathrooms and three half-baths in multiple structures."
(David Blank)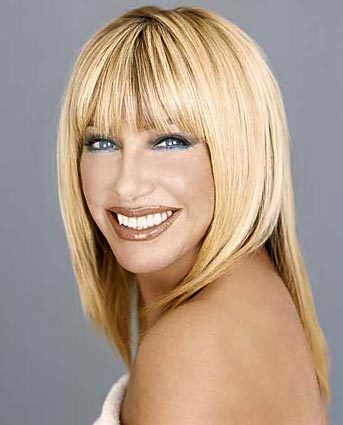 'Builders at heart'
Suzanne Somers calls herself and husband Alan Hamel, "builders at heart." In January, Ruth Ryon reported that the couple planned to sell their Palm Springs compound and move to an adjacent parcel where they would live in a glass-and-stone compound.
(JeffKatzPhotography.com)
The King takes charge
When Ruth Ryon tried to interview CNN talk-show host Larry King in March 2007 about his new
Beverly Hills
home (9,500 square feet, $12 million), King turned the tables and took over the interview, questioning his wife, Shawn Southwick:
"From seeing to buying, how long did it take?" King prompted his wife.
"Two days," she replied.
(CNN via PBS / Associated Press)
Watching stars rise
Hot Property is about real estate, but you could also read the column to watch Hollywood stars rise, often ascending to Beverly Hills. In December 1999, Ruth Ryon reported, "Denzel Washington, who stars in the upcoming movie 'The Hurricane,' and his wife, singer-pianist Pauletta Pearson, have put their Toluca Lake home of about seven years on the market at just under $2 million. Designed by architect Paul Williams and built in 1940, the traditional-style home has five bedrooms, a guest cottage and a pool with a cabana."
(Gary Friedman / Los Angeles Times)
Watching stars rise, continued
When she reported that Denzel Washington was selling his Toluca Lake home in 1999, Ruth Ryon included the key detail we were all looking for: "The couple and their four children have moved in to a newly built home in a gated Beverly Hills-area community."
(Al Seib / Los Angeles Times)