7 Images
Hot Property: Liz Taylor's Palm Springs hideaway
There are two guest suites in the main house and three guest casitas on the grounds. The estate is listed at $9.2 million.
(www.JeffShotwell.com)
The 1.5 acre compound is in the Old Las Palmas neighborhood of Palm Springs.
(www.JeffShotwell.com)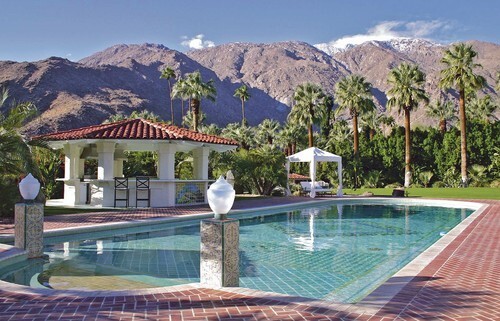 Her spokesman, Dick Guttman, says that even today Taylor "regards the home with great pleasure."
(www.JeffShotwell.com)
The 2,000-square-foot master suite has a bathroom with ƒsa chandelier, a private living room and an office.
(www.JeffShotwell.com)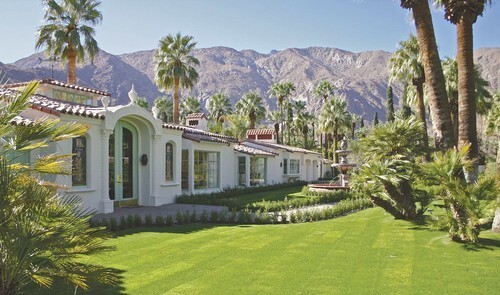 There are seven bedrooms and 91/2 bathrooms. The 10,226-square-foot Spanish-style compound is on 1.5 acres with the original tiled pool, more than 50 mature palms and an open-air pavilion with a commercial kitchen.
(www.JeffShotwell.com, xx)
The estate was restored in 2007 as developers Rick Erdenberg, Ron Shipka Jr., John Shipka and Tim Otten re-created rooms that made it seem as if Hollywood's Golden Age had returned to the desert.
(www.JeffShotwell.com)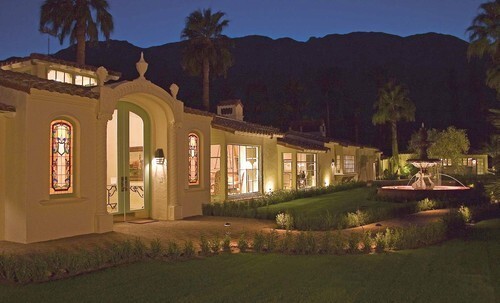 Palm Springs was Hollywood's backyard in the 1930s when this home was built, but it wasn't until the late '50s that a screen star was connected with the estate.
(www.JeffShotwell.com)