7 Images
Robert Wise 1914-2005
Robert Wise, the four-time Academy Award-winning director of such film classics as "West Side Story," "The Day the Earth Stood Still," "The Set-Up," "I want to Live!" and "The Sound of Music" becomes the 26th recipient of The American Film Institute's annual Life Achievement Award in the hour-long tribute "The American Film Institute Salute to Robert Wise."
(Chris Haston / NBC)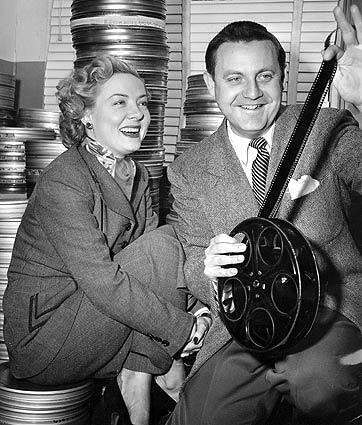 Director Robert Wise with actress Audrey Totter in 1949 looking at footage from "The Set-Up," a grim and searching study of the fight racket.
(Los Angeles Times)
Director Robert Wise and actress Charmian Carr sign copies of the 35th Anniversary DVD and video release of "The Sound of Music," at Dave's Laser in Studio City, Calif., Sunday, Sept. 10, 2000.
(Greg Harbaugh / AP)
Copy of undated black and white of Robert Wise and William Shatner from "Star Trek."
()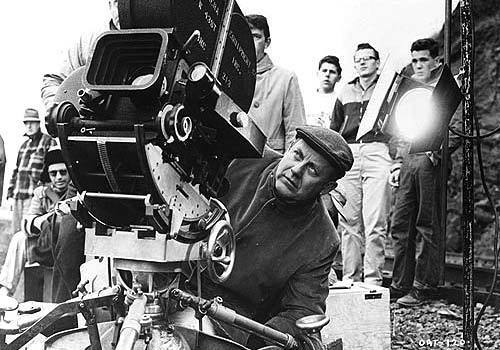 Wise prepares a shot for his 1959 noir classic "Odds Against Tomorrow." The eclectic director refused to be pigeonholed and worked in the western, crime, horror and science-fiction genres, as well as making musicals.
()
LOVED THE SCRIPT:
Robert Wise, who directed "Earth," says it is one of his favorite movies in a 40-film career.
(Luis Sinco / LAT)
The filmmaker edited Orson Welles' "Citizen Kane" and "The Magnificent Ambersons." His first directing assignment was "The Curse of the Cat People," a B horror movie classic. He also directed "The Day the Earth Stood Still."
(Los Angeles Times)