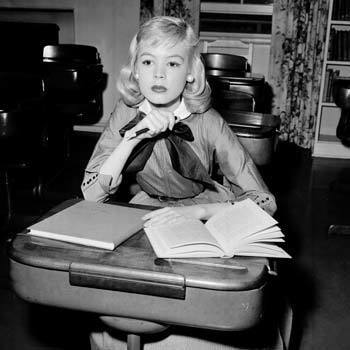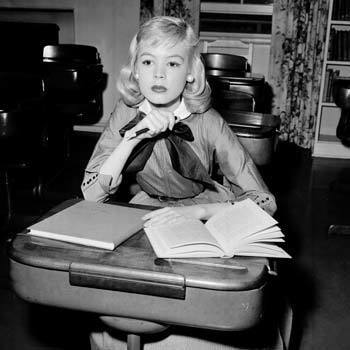 Waiting for the filming to start, 14-year-old Sandra Dee sits at a school desk, on set for the motion picture production "Until They Sail," on March 6, 1957, in Hollywood, California.
(AP)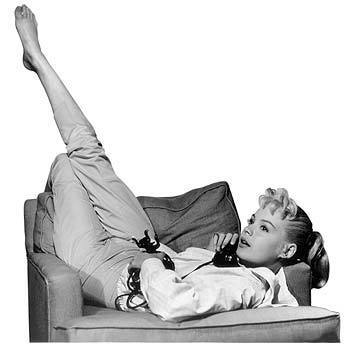 Sandra Dee had the title role in "Gidget," a warm story about the life of a teenager which was filmed by Columbia Pictures.
(Columbia Pictures)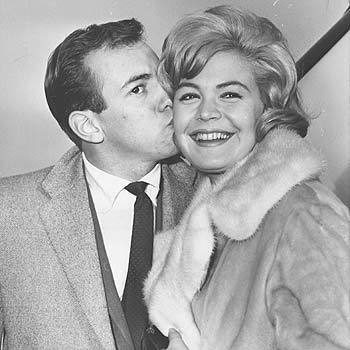 Singer Bobby Darin cocks a wary eye on photographers as he gives his bride, actress Sandra Dee, a kiss on the cheek upon their arrival at Los Angeles International Airport in 1960.
(Los Angeles Times library)
Troy Donahue and Sandra Dee are shown in 1959's "A Summer Place."
()
Troy Donahue and Sandra Dee, stars of the 1959 teen romance film, "A Summer Place," hug in a theater in New York's Rockefeller Center in a 1997 reunion.
(Richard Drew / AP)