5 Images
Angels vs. Red Sox
Boston Red Sox starting pitcher Tim Wakefield falls to his knees after being hit in the right ankle by Los Angeles Angels' Casey Kotchman.
(Chris Carlson / AP)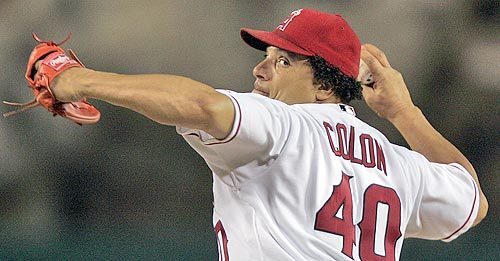 QUALITY STARTER:
Angel right-hander Bartolo Colon allowed three runs and eight hits in seven innings, striking out five, walking none and improving his record to 16-6.
(Robert Gauthier / LAT)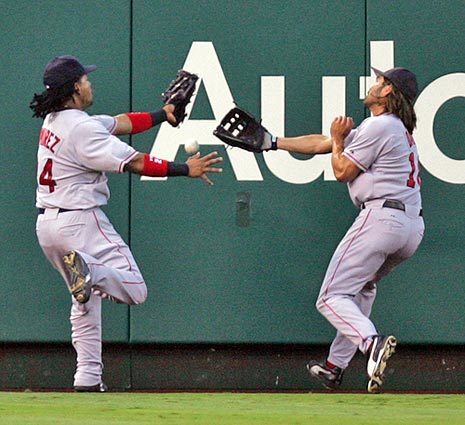 Boston Red Sox left fielder Manny Ramirez, left, and center fielder Johnny Damon can't get a glove on Los Angeles Angels' Orlando Cabrera's double.
(Chris Carlson / AP)
THIRD DIMENSION:
Steve Finley is safe at third base, beating the tag by Bill Mueller of the Red Sox during a two-run uprising that gave the Angels a 10-3 lead in the seventh inning.,
(Robert Gauthier / LAT)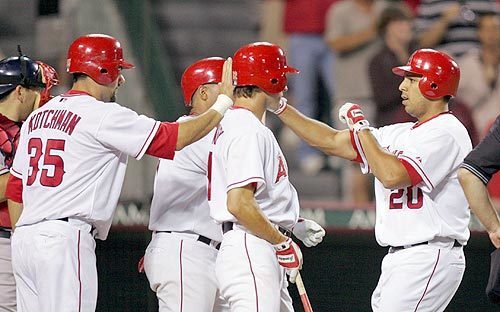 DEEP FEELING:
Juan Rivera is congratulated by teamates after one of his two three-run homers
(Chris Carlson / AP)