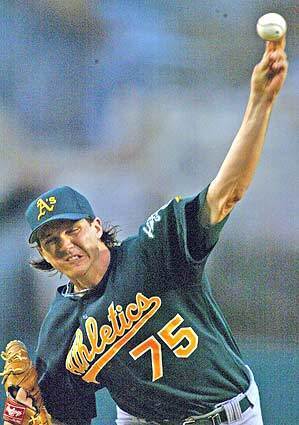 4 Images
Angels vs. Athletics - 7/20/2005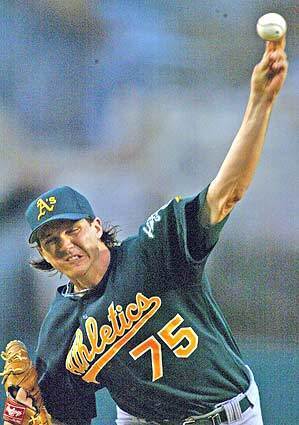 BARRY GOOD:
Oakland starter Barry Zito shut out the Angels for seven innings.
(Alexander Gallardo / LAT)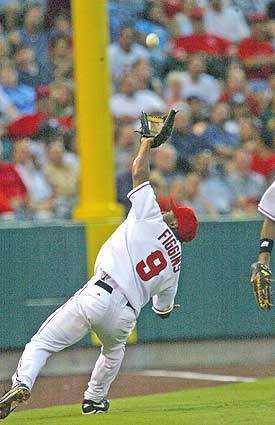 FIGURING IT OUT:
Angel third baseman Chone Figgins catches a foul ball by Oakland's Dan Johnson to end the second inning.
(Alexander Gallardo / LAT)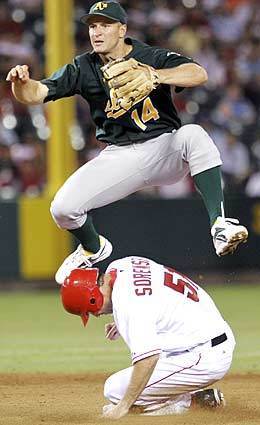 Oakland Athletics' second baseman Mark Ellis, top, jumps over the Los Angeles Angels base runner Zach Sorensen after throwing to first base to complete a double play.
(Francis Specker / AP)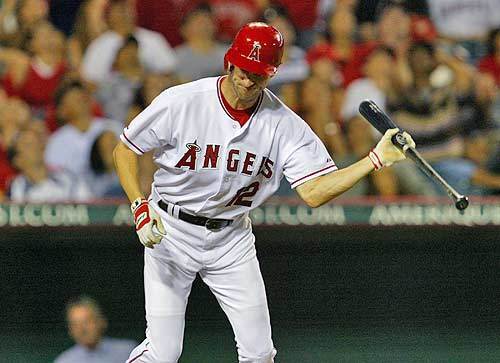 FINLEY'S FRUSTRATION:
Center fielder Steve Finley throws his bat after making the final out of the ninth inning. The Angels have one run in their last 22 innings.
(Alexander Gallardo / LAT)