3 Images
Angels vs, Yankees
Angel starting pitcher Bartolo Colon watches his first pitch get driven by the New York Yankees' Derek Jeter for a triple over the right fielder's head.
(Alex Gallardo / LAT)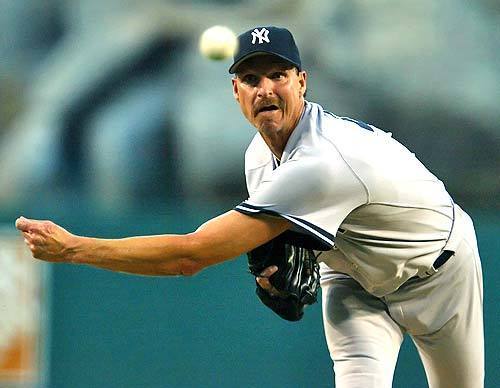 New York Yankees starting pitcher Randy Johnson delivers a pitch in the second inning against the Angels.
(Alex Gallardo / LAT)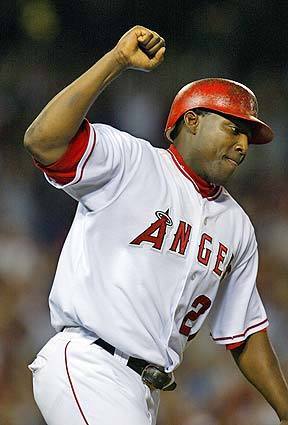 VLAD ALL OVER:
Vladimir Guerrero circles the bases after his one-out grand slam off New York's Tom Gordon in the seventh inning.
(Alexander Gallardo / LAT)