4 Images
Angels vs. Athletics - 9/29/05
Los Angeles Angels' Bartolo Colon releases a pitch against the Oakland Athletics in the first inning en route to earning his 21st win of the season.
(Ben Margot / AP)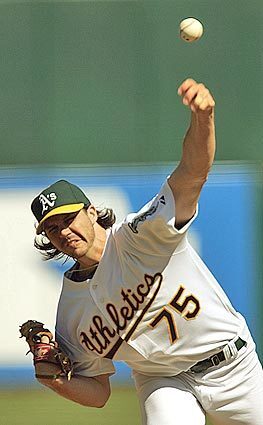 Oakland Athletics' Barry Zito works against the Los Angeles Angels.
(Ben Margot / AP)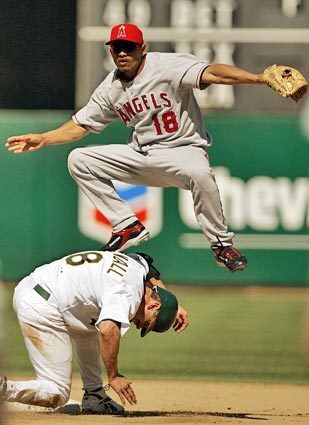 Shortstop Orlando Cabrera leaps over Jason Kendall after completing a double play in the fifth inning.
(Ben Margot / AP)
HAND'S UP PLAY:
The Angels' Jose Molina is congratulated by teammates after hitting a home run off Oakland's Barry Zito in the second inning.
(Ben Margot / AP)