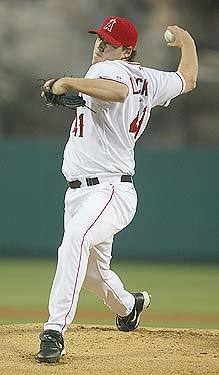 3 Images
Angels vs. Rangers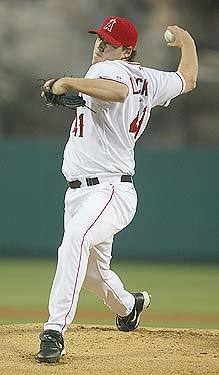 Los Angeles Angels of Anaheim starting pitcher John Lackey takes aim on the Texas Rangers.
(Alex Gallardo / LAT)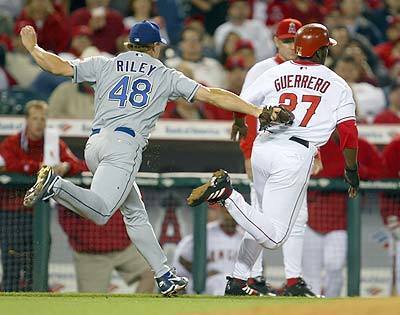 Texas Rangers Mike Riley tags out Angel Vladimir Guerrero after a brief pickle and rundown in the seventh inning.
(Alex Gallardo / LAT)
Los Angeles Angels' Steve Finley watches his game-winning single against the Texas Rangers as catcher Rod Barajas looks on.
(Chris Carlson / AP)