BACK-UP PLAN:
Clipper forward Corey Maggette collides with Net guard Rodney Buford in the first half at Staples Center.
(Rick Loomis / LAT)
Nets center Alonzo Mourning makes a shot over forward Elton Brand during the first quarter.
(Brendan McDermid / EPA)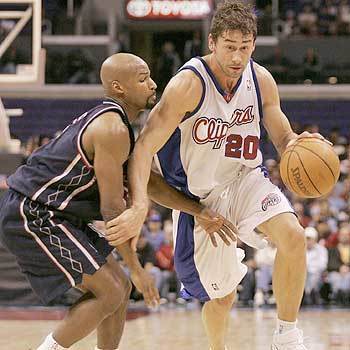 Los Angeles Clippers' Marko Jaric drives to the basket as New Jersey Nets' Travis Best defends during the second half.
(Danny Moloshok / AP)