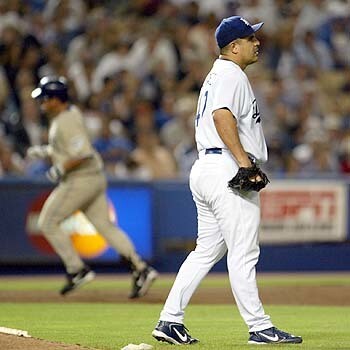 3 Images
Dodgers vs. Padres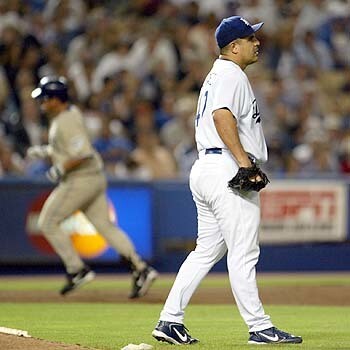 Go-ahead run
The San Diego Padres' Brian Giles rounds third in the background after hitting a homerun off Dodger Wilson Alvarez in the sixth inning Wednesday at Dodger Stadium.
(Alex Gallardo / LAT)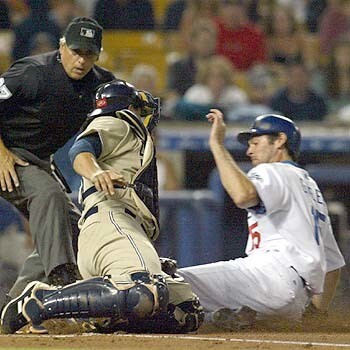 Tagged out
San Diego Padres catcher Ramon Hernandez tags out Dodger Shawn Green in the first inning.
(Alexander Gallardo / LAT)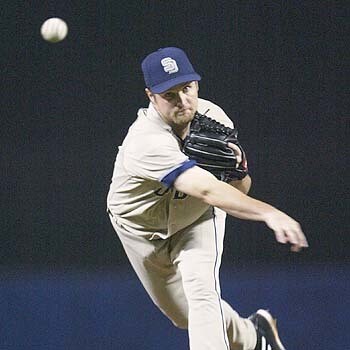 Brian Lawrence
San Diego Padres pitcher Brian Lawrence throws to the plate against the Los Angeles Dodgers, and the Padres win, 7-3.
(Jeff Gross / Getty Images)