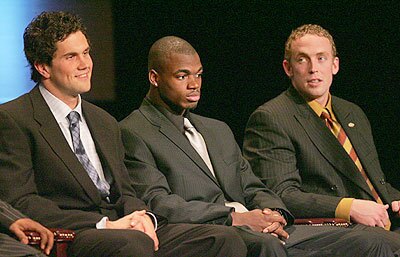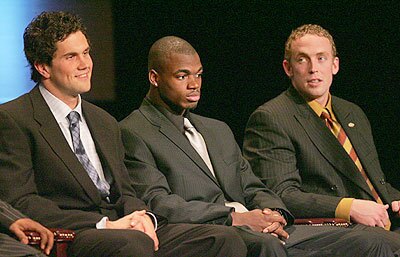 Southern Cal quarterback Matt Leinart, left, sits with Oklahoma running back Adrian Peterson, center, and Jason White while waiting for the announcement of the Heisman Trophy winner.
(Julie Jacobson / AP)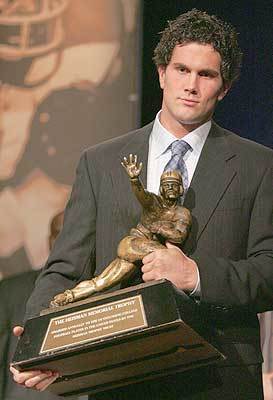 USC's Matt Leinart picks up the Heisman trophy after being announced as the winner in New York.
(Julie Jacobson / AP)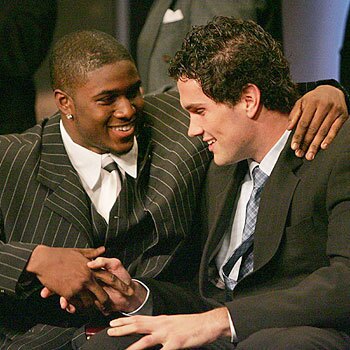 USC running back and Heisman candidate Reggie Bush, left, congratulates teammate quarterback Matt Leinart after Leinart was awarded the Heisman Trophy.
(Julie Jacobson / AP)
Linda Leinart, left, wipes tears from her eyes as she and her husband Bob Leinart, center, listen to their son Matt Leinart's acceptance speech after he was awarded the 2004 Heisman Trophy.
(Julie Jacobson / AP)