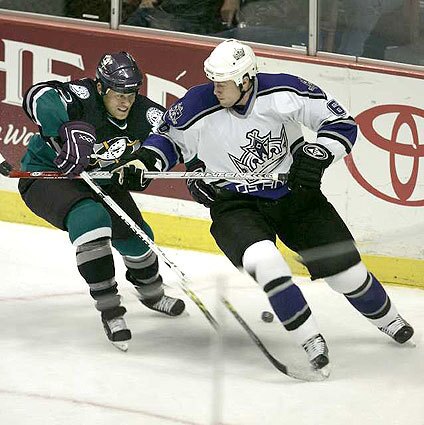 6 Images
Kings vs. Mighty Ducks, Jan. 30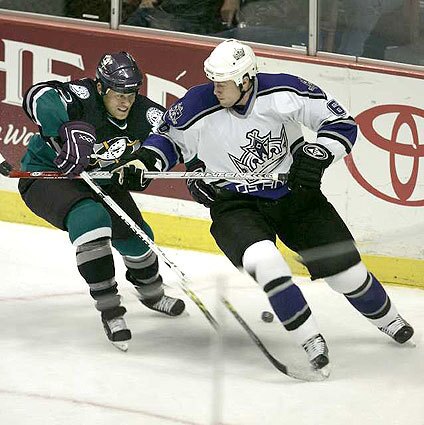 GOTTA GO:
Joseph Corvo of the Kings tries to skate away from the Mighty Ducks' Todd Marchant.
(Ken Hively / LAT)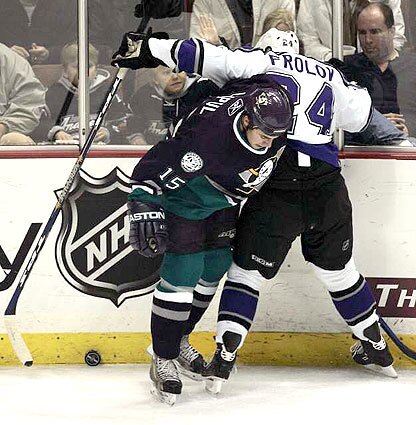 THE PUCK, PLEASE:
Mighty Duck Joffrey Lupul and the Kings' Alexander Frolov battle for the puck along the boards.
(Ken Hively / LAT)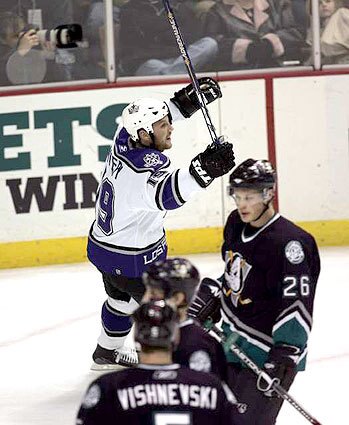 THAT'S GOOD:
Sean Avery of the Kings celebrates a goal by teammate Dustin Brown in the first period.
(Ken Hively / LAT)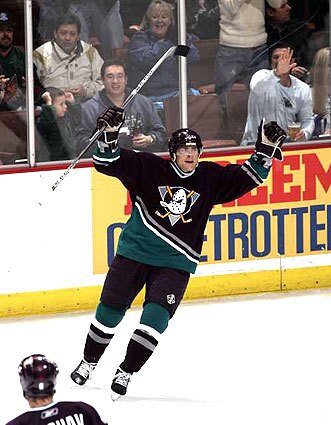 WORTH 1,000 POINTS:
Mighty Duck Teemu Selanne is all smiles after scoring a goal Monday to give him 1,000 points in his career.
(Henry DiRocco / AP)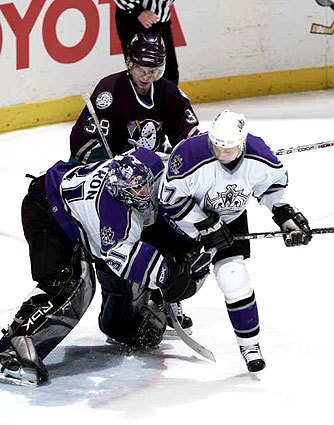 YOU HAVE IT?
King goalie Mathieu Garon tries to corral the loose puck as teammate Lubomir Visnovsky comes to his aid while Mighty Duck Chris Kunitz looks for an opportunity to score.
(Henry DiRocco / AP)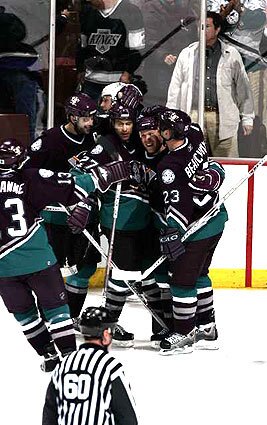 GREAT SCOTT:
Mighty Duck teammates surround Scott Niedermayer (27) after he scored the winning goal in overtime to defeat the Kings, 4-3.
(Henry DiRocco / AP)