4 Images
Kings vs. Mighty Ducks, Jan. 23
FROM RUSSIA:
Vitaly Vishnevski of the Mighty Ducks wraps up fellow Russian Alexander Frolov, who scored the Kings' first goal.
(Danny Moloshok / AP)
BATTLE ZONE:
Francois Beauchemin, who scored twice to give the Ducks a 2-1 lead through two periods, fights for the puck with the Kings' Craig Conroy.
(Danny Moloshok / AP)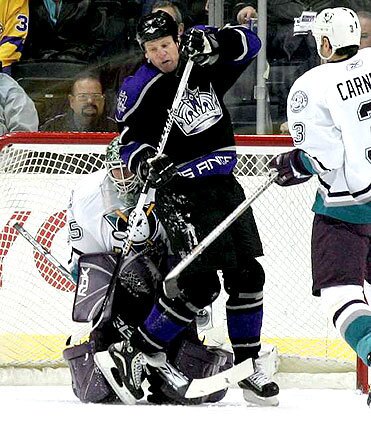 IN THE WAY:
Derek Armstrong of the Kings tries to redirect a shot in front of Mighty Ducks goaltender Jean-Sebastien Giguere.
(Danny Moloshok / AP)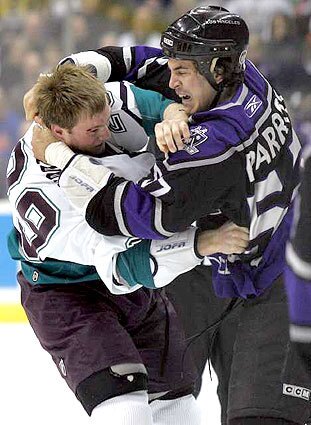 FIGHT NIGHT:
Mighty Duck Todd Fedoruk, left, fights with the Kings' George Parros during the first period.
(Danny Moloshok / AP)