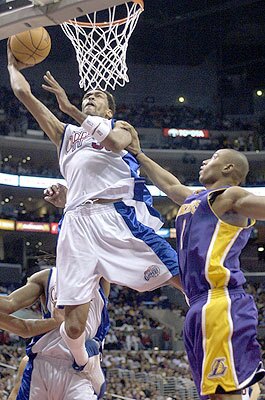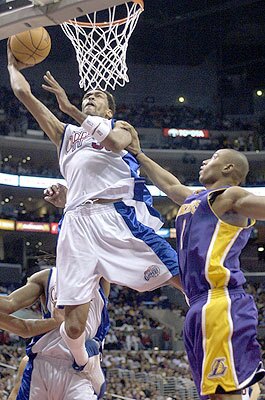 Los Angeles Clippers' Mikki Moore, left, dunks over Los Angeles Lakers' Caron Butler.
(Matt Sayles / AP)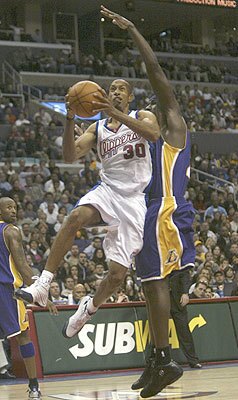 Los Angeles Lakers' forward Jumaine Jones towers over Los Angeles Clippers' guard Kerry Kittles during the second half of thier game at the Staples Center in Los Angeles.
(Brendan McDermid / EPA)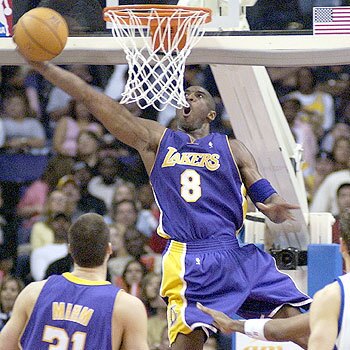 Los Angeles Lakers' Kobe Bryant dunks against the Los Angeles Clippers in the second half in Los Angeles. Lakers' Chris Mihm is at left.
(Matt Sayles / AP)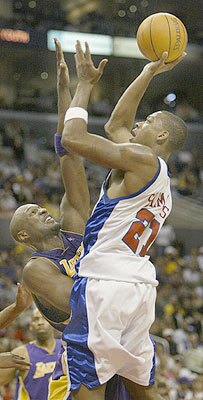 Clippers Bobby Simmons shoots over Lakers Lamar Odom during the game at Staples Center.
(Lori Shepler / LAT)
Clippers' Corey Maggette has the ball stolen by Lakers' Chucky Atkins.
(Lori Shepler / LAT)