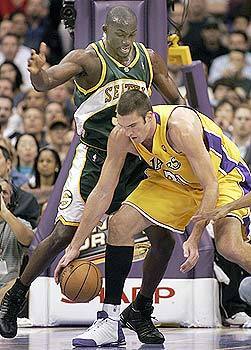 4 Images
Lakers vs. Supersonics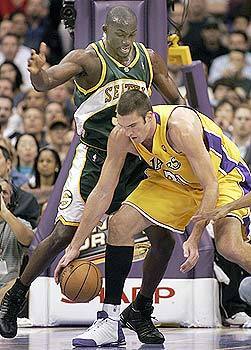 Laker Chris Mihm loses the ball under Seattle SuperSonics' Reggie Evans.
(Lori Shepler / LAT)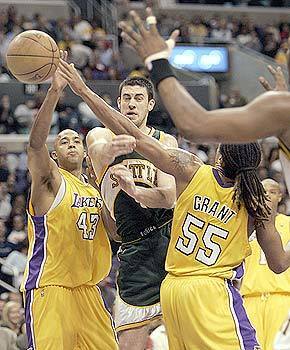 SPLITTING THE DEFENSE:
Seattle's Nick Collison makes the pass against Laker forwards Brian Cook and Brian Grant.
(Lori Shepler / LAT)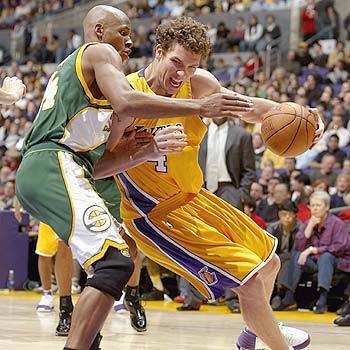 Laker Luke Walton drives on Ray Allen as he scores a season-high 19 points in the loss.
(Jeff Gross / Getty Images)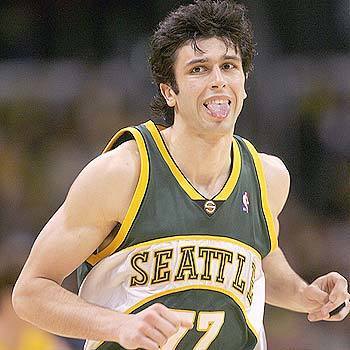 Vladimir Radmanovic of the Seattle SuperSonics celebrates after hitting a three-pointer in the fourth quarter against the Los Angeles Lakers.
(Jeff Gross / Getty Images)