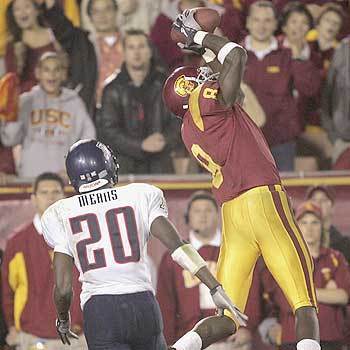 4 Images
Trojans-Wildcats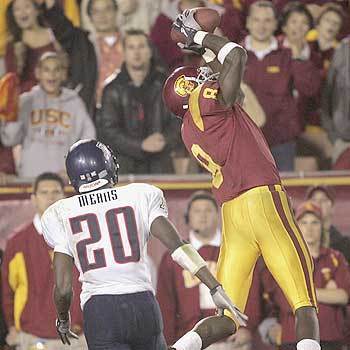 Wide receiver Dwayne Jarrett makes a leaping catch for a touchdown guarded by Lamon Means of the Arizona Wildcats to make the score 42-9 in the fourth quarter.
(Stephen Dunn / Getty Images)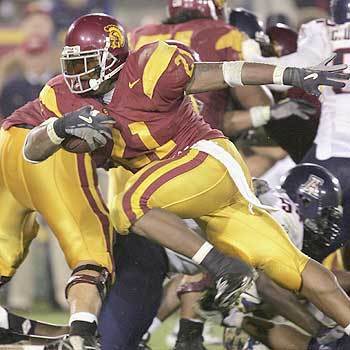 Running back LenDale White of the USC Trojans carries the ball against the Arizona Wildcats. USC won 49-9.
(Stephen Dunn / Getty Images)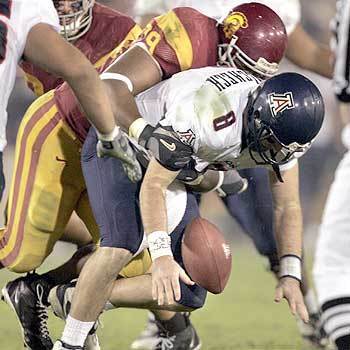 USC's Mike Patterson tackles Arizona quaterback Richard Kovalcheck and causes a fumble in the second qauter but recovers the ball at the Coliseum Saturday.
(Wally Skalij / LAT)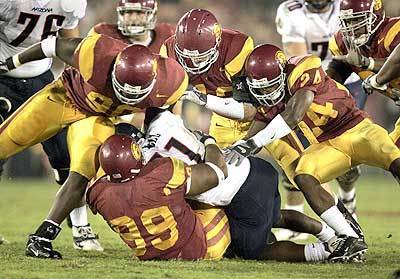 USC defenders stop Arizona running back Mike Bell in the second quarter.
(Wally Skalij / LAT)