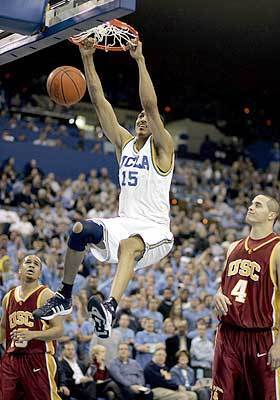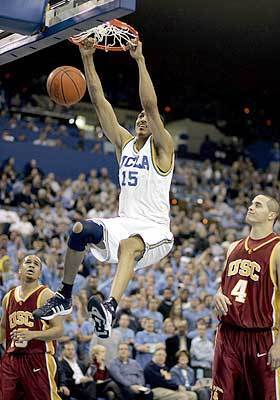 GRAND SLAM:
UCLA's Ryan Hollins hangs on the rim after dunking in the first half, when the Bruins took a 49-33 advantage. USC's Dwayne Shackleford isn't too happy about it.
(Gina Ferazzi / LAT)
Southern California's Derrick Craven, left, puts up an off-balance shot while being guarded by UCLA's Ryan Hollins.
(Chris Pizzello / AP)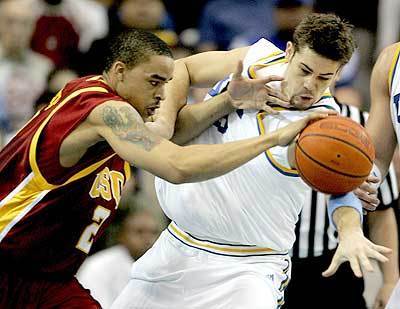 DOWN FOR GRABS:
UCLA's Matt McKinney comes up with the loose ball and USC's Nick Curtis comes away with a piece of McKinney's jersey and a foul in the second half.
(Gina Ferazzi / LAT)
UCLA's Josh Shipp gets fouled hard by USC's Gregg Gunther who was called for a flagrant foul on the play.
(Gina Ferazzi / LAT)