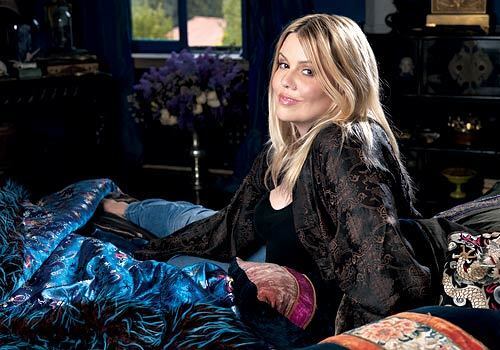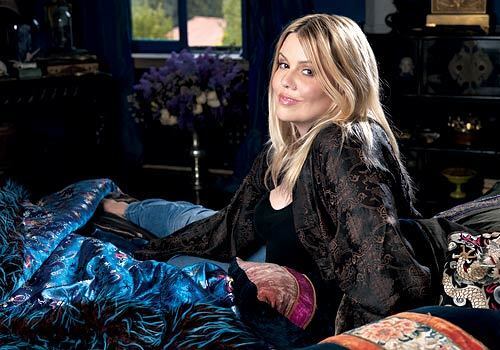 For more than a decade, Dana Hollister has been buying property in and around Silver Lake, and seeing the future in what many other people say has been there, done that. Here, in the bedroom of her Paramour estate, Hollister is surrounded by the vintage fabrics she used to scavenge for the luxe pillows, opulent draperies and rehabbed sofas for sale at her erstwhile Beverly Boulevard boutique, Odalisque.
(Randee St. Nicholas / For The Times)
Among Hollister's current projects is Bordello, a club in the old Little Pedro's space on 1st Street located in downtown L.A. "I like the river district," she says, "because it's not quite as dressy as the main part of the city, it doesn't really have the significant architecture. [But] it has the warehouses, it has the vandalism, it has the ability for you to embellish on it."
(Peter Wintersteller)
Interior, Bordello: "A city always starts out with 'Where are you going to eat? Where are you going to drink?' Because that's what's going to to bring people to this side of town," says Hollister, of the club on 1st Street in downtown L.A.
(Peter Wintersteller)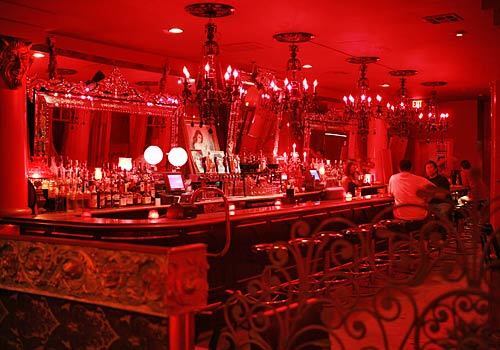 Of the downtown neighborhood where Bordello is located, Hollister says, "[This] is the edge of the wild, wild West. ... What's next is here. This is going to be the next wave."
(Peter Wintersteller)
Hollister finds the confluence of old time/new place a happy intersection. She saturates her downtown club Bordello in vintage, and finds the look utterly contemporary. "People always ask me, 'Why don't we go through the nice part of town?' But this is so cool," she says. "It's still not there, but it's gettin' there."
(Peter Wintersteller)
Hollister crafted her design for Bordello, a club on 1st Street downtown, from an industrial-strength vision. She swoons over big, empty warehouses, three-story brick buildings, elaborate, curlicued factory railings. She listens for, and answers, the call of a structure's inherent beauty.
(Peter Wintersteller)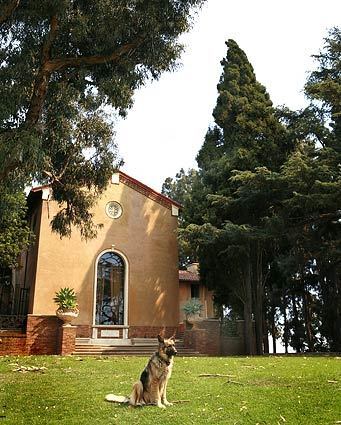 Hollister's dog Oberon sits sentry on the west lawn of her Paramour estate on a hilltop in Silver Lake.
(Peter Wintersteller)
Among the decor guaranteed to seduce a guest's attention away from the meal in the Paramour's formal dining room are a chandelier from the 1880s, a white tiger pelt and cloisonné vases.
(Peter Wintersteller)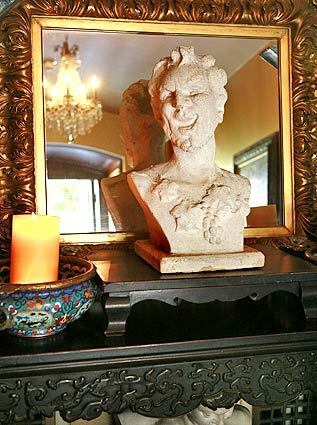 A bust at Hollister's five-acre Paramour estate bespeaks the owner's fondness for detail.
(Peter Wintersteller)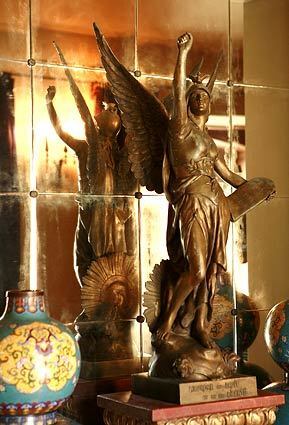 Built in 1923 for an oil heiress, the Paramour estate that Hollister calls home was, before she imposed a more worldly persona, most recently a nunnery.
(Peter Wintersteller)
Hollister had hoped to convert the Paramour into a hotel or spa. But the opposition of her neighbors put the kibosh on that vision. "I'm trying to sit tight now--live in it, listen to it," she says. "Sort out what's best."
(Peter Wintersteller)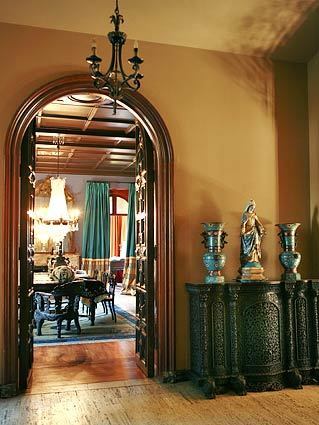 The Paramour is exemplary of Hollister's keen eye for structure and potential. "Good architecture," she says, "is hard to find."
(Peter Wintersteller)