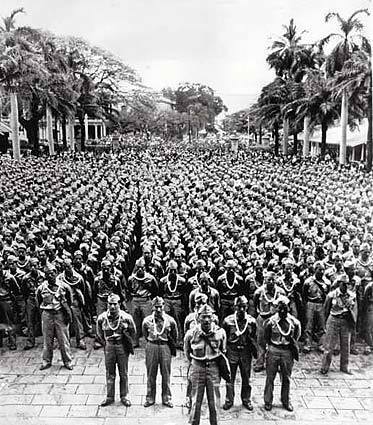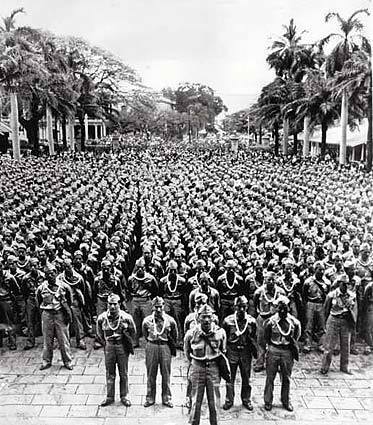 Members of the 442nd in Honolulu shortly before they reported for active service.
(AP)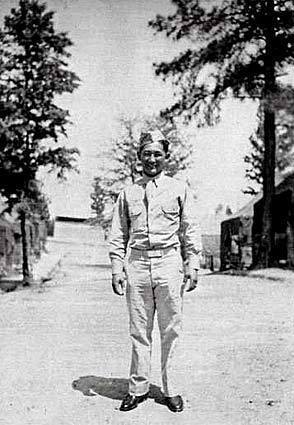 Photograph of the author's father-in-law in his uniform as a member of the highly decorated Japanese American regiment, the 442nd.
()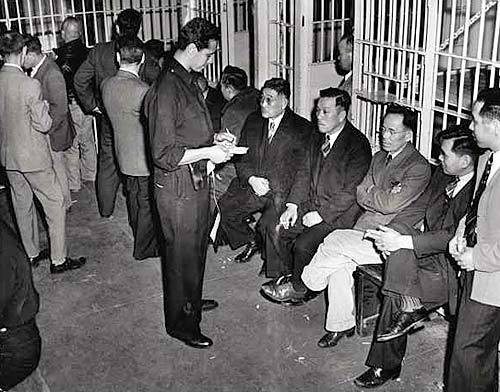 Ellen's grandfather was among local men questioned the night of the Pearl Harbor attack.
()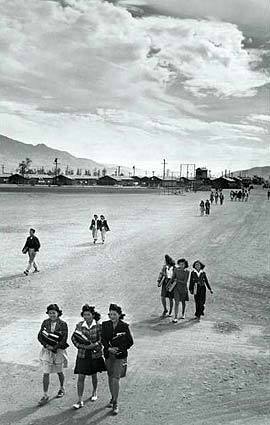 Ansel Adams photograph of Manzanar teenagers and camp housing framed by a mountain backdrop.
(Library of Congress)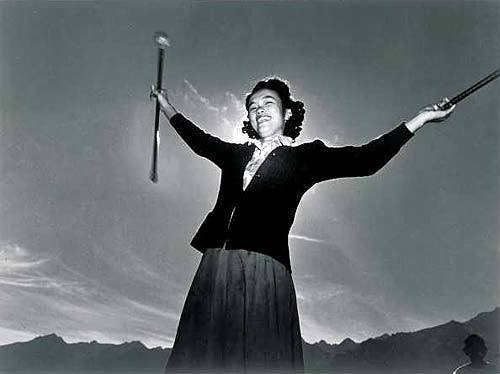 Aunt flo twirling a baton at Manzanar in a photograph by Ansel Adams.
(Library of Congress)