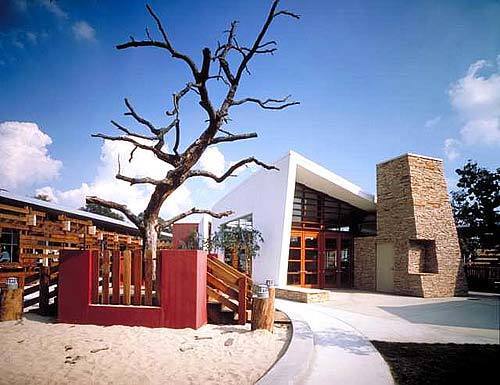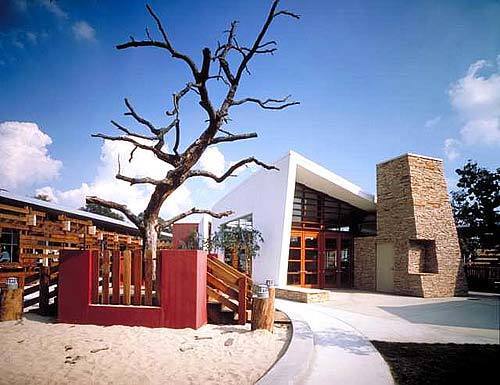 Child-care center
A play area at Warner Bros. in Burbank was built around a sculpture-like dead tree.
(Hewitt / Garrison RCHS)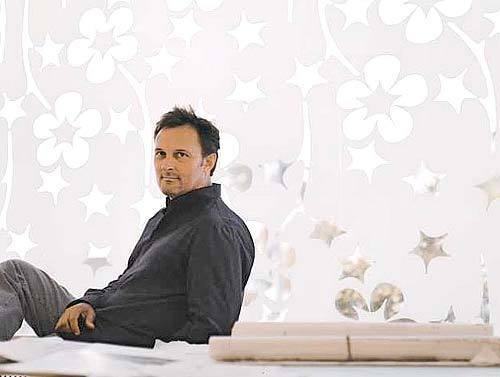 Architect
Mark Rios in his office on Melrose.
(Seth Taras / For The Times)
Home furnishings
BluTDot glasses from notNeutral, the firm's colorful, innovative product line.
(Julie Toy / RCHS)
Chess park
RCH Studios transformed a nondescript passage between a Glendale parking structure and busy Brand Boulevard into an active community space. Twenty-five-foot-tall chess pieces-a rook, a bishop, a queen and king-serve as giant floor lamps for chess players on mild evenings.
(Tom Bonner / RCHS)
Hilltop retreat
A Hollywood Hills home with a dramatic sloped roof and glass walls reflects the firm's philosophy of creating fluid indoor-outdoor spaces.
(John Colter / RCHS)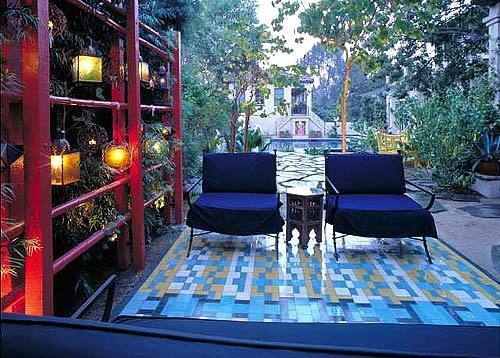 Eclectic mix
For a San Marino garden, RCH Studios designed a 9-by-12-foot "carpet" of custom ceramic tiles inspired by an abstract Islamic design. A bright redwood and bamboo framework adjacent to the seating area holds the homeowners' vintage outdoor lantern collection.
(John Ellis / RCHS)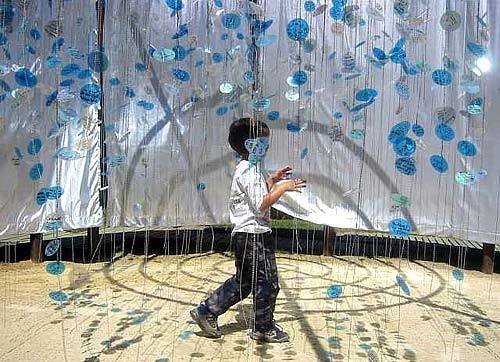 Wishing garden
RCH Studios' contribution to the Cornerstone Festival of Gardens in Sonoma is a space where visitors can write down their wishes and hang them on transparent blue plastic "sequins" suspended on beaded dog-tag chains.
(Tony Paradwoski / RCHS)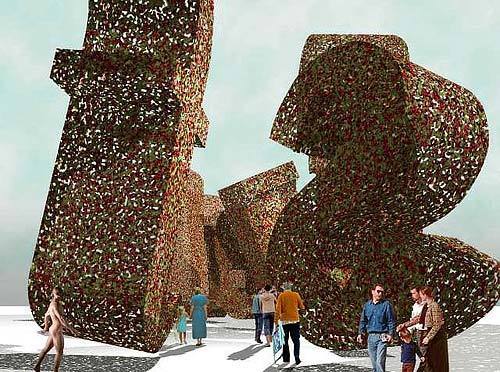 Alphabet soup
A proposal for an L.A.-area retail center includes an outdoor space featuring 25- to 35-foot-high topiary letters.
(Rios Clementi / Hale Studios)

Universal Studios
In its design of the Terminator 2: 3D attraction, the firm uses undulating walls and a pixilated pattern of colors inspired by the movie in the main building and concrete hardscape.
(Rios Clementi / Hale Studios)
Serene scene
RCH Studios did the landscape design for a Brentwood garden with a water feature and limestone steps.
(Dominique Vorillon / RCHS)