The Kentucky Derby is for the elite in horse racing and the elite in millinery.
(Andy Lyons / Getty Images)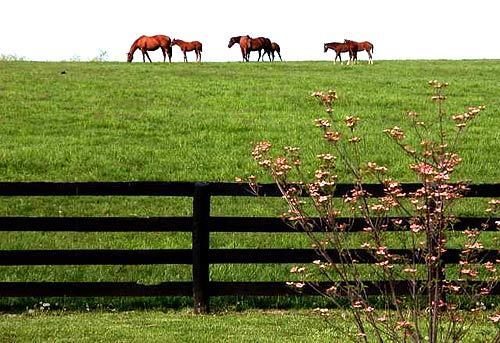 Some 150 working farms are found in Lexington, Ky., where spring finds foals dappling the pastures. You can make an appointment to visit them.
(Rosemary McClure / LAT)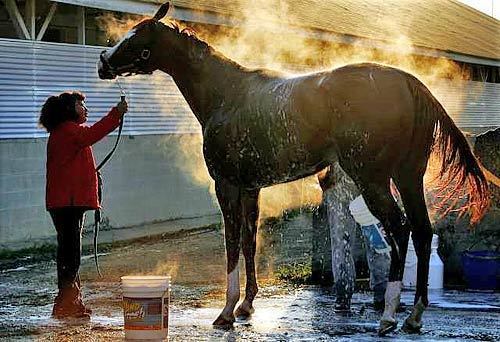 A Thoroughbred gets a shower after a morning workout before the derby. Visitors may buy tickets to watch them train for the race.
(Jamie Squire / Getty Images)
The Kentucky Derby at Churchill Downs: "the most exciting two minutes in sports."
(Pattil Longmire / AP)