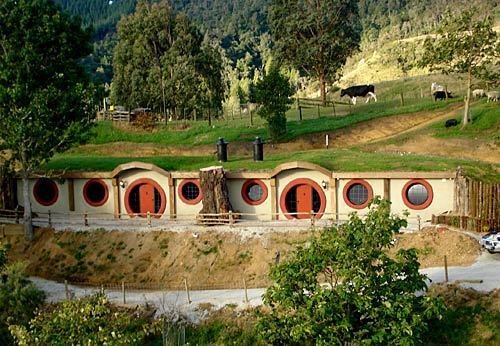 10 Images
Offbeat Traveler: New Zealand's Hobbit Motel and other strange lodgings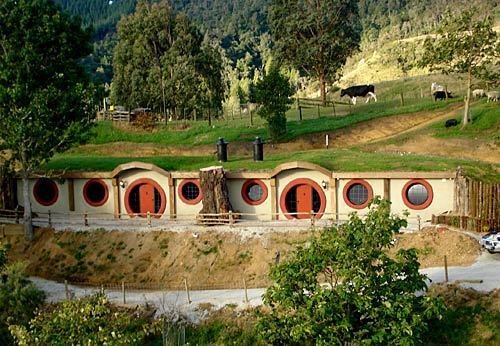 Who knows how J.R.R. Tolkien would have designed a motel but the
Hobbit Motel
in New Zealand seems to have real fantasy appeal.
The strange little building with porthole-style windows is built into the side of a hill in Waitomo, a region on the North Island known for its caves and waterfalls.
-- Kelsey Ramos, Los Angeles Times
(Woodlyn Park)
Woodlyn Park, the site of the Hobbit Motel, started out as a working farm that turned into a restaurant-bar and was then fashioned into a string of unusual dwellings.
(Kelly)
All rooms at the motel feature kitchenettes.
Prices, which are listed in New Zealand dollars on the Woodlyn Park
website
, start at $106 per night per couple, with $8.60 for each extra person.
(Woodlyn Park)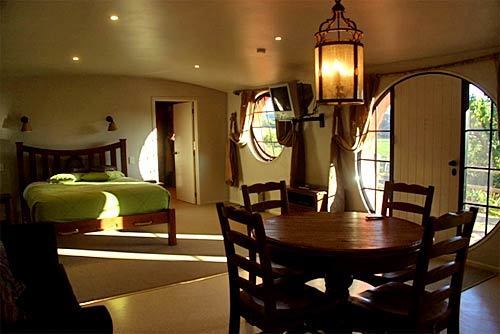 Each Hobbit unit accommodates up to six people, with a double bed in the main living area and an additional room with two sets of bunk beds.
The units, built into the hillside like the hobbit-holes from "The Lord of the Rings," were built from polystyrene, which naturally cools during the summer and warms in the winter.
(Kelly)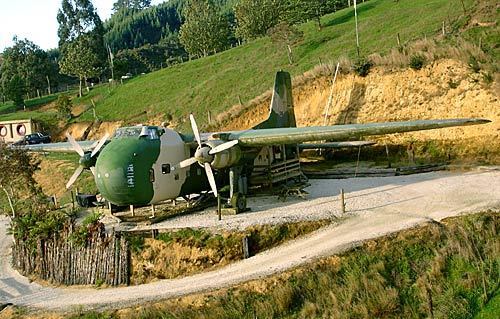 Guests at Woodlyn Park, the site of the Hobbit Motel, can also choose to stay in a
refurbished 1950s Bristol Freighter
that has been converted into rooms.
There are only two units -- one in the cockpit and one in the tail -- and each sleeps up to four guests.
(Woodlyn Park)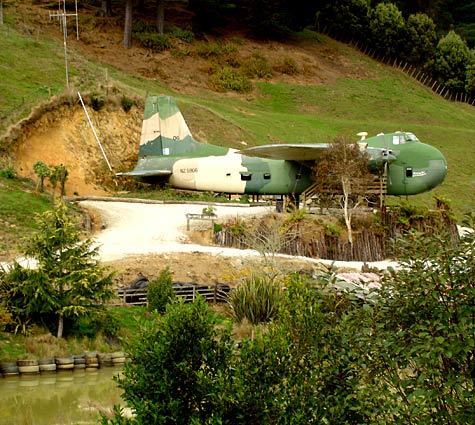 Lonely Planet ranked Woodlyn Park as one of the 10 "Most Unusual Places to Stay."
Every afternoon, the motel hosts "
Billy Black's Kiwi Culture Show
," which educates and entertains guests with sheep shearing, exploding logs and a dancing pig.
(Woodlyn Park)
One of Woodlyn Park's other accommodations is a refurbished 1950s rail car, the Waitomo Express, which sleeps up to six people.
Prices begin at $86 per couple per night (each additional guest is $8.60 per night).
(Woodlyn Park)
The kitchen inside the train car includes a microwave.
In this area, there's more to see than just the funky rooms. The motels are located near the Waitomo Caves, the Otorohanga Kiwi House & Native Bird Park and the Waitomo Glowworm Caves.
Woodlyn Park also features a jet boat course and will help guests book rafting trips, cave abseiling and horseback-riding adventures.
(Woodlyn Park)
A view of the
Waitanic
, a refurbished 1942 patrol boat built for anti-submarine patrol in New Zealand during WWII.
The Waitanic (presumably named after the Titanic?) now hosts three multilevel motel units and can sleep four to eight guests.
(Woodlyn Park)