6 Images
A new sheen to Sacramento
Built in 1935, Tower Bridge is Sacramento's most dramatic landmark, after the State Capitol building.
(Myung J. Chun)
Nevyn, 28, left, and Franki, 20, share a joke while trying to collect spare coins from passersby in Old Sacramento.
(Myung J. Chun)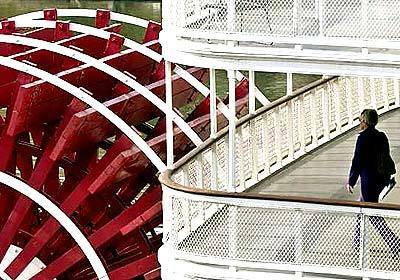 The Delta King, a 1920s sternwheeler, is now a 44-room floating hotel in Old Sacramento State Historic Park. A corner aft stateroom offers views of Tower Bridge.
(Myung J. Chun)
Attractions at the California State Railroad Museum include vintage trains and a simulated Pullman ride.
(Myung J. Chun)
The California State Capitol glows at dusk.
(Myung J. Chun)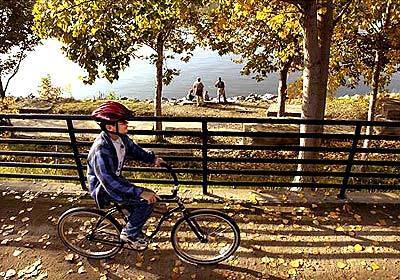 The Jedediah Smith Memorial Bicycle Trail is a scenic walking and biking path that runs along the Sacramento River for 32 miles, from Old Sacramento to Beal's Point at Folsom Lake.
(Myung J. Chun)