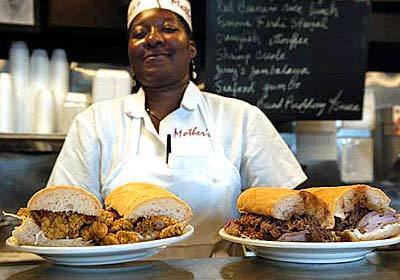 6 Images
This week in Travel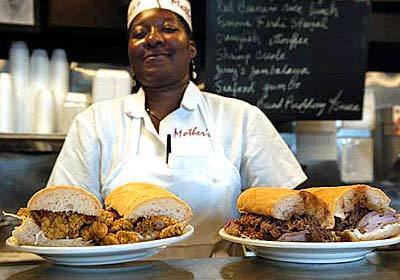 Rochon Armwood of Mother's in New Orleans stands firmly behind the restaurant's po' boys. Its speciality is the Famous Ferdi: ham and roast beef.
(Alex Brandon / For The Times)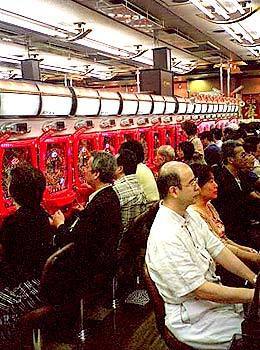 Patrons at one of Tokyo's many pachinko parlors work the gambling machines. Pachinko originated in Japan.
(Beverly Beyette / LAT)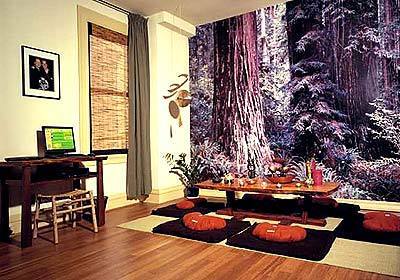 At the Hotel Triton in San Francisco, guests can stay at the eco-friendly room designed by Woody Harrelson. Ten percent of the room's fees are donated to a nonprofit that the actor set up to conserve tropical rainforests.
()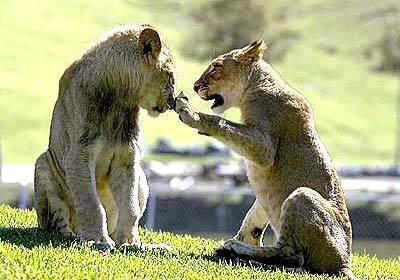 Lions play at the new Lion Camp at the San Diego Wild Animal Park.
(Tammy Spratt / Zoological Society of San Diego)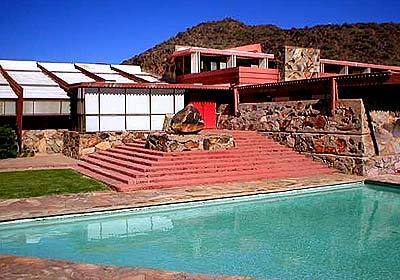 Disciples of Frank Lloyd Wright teach the architect's principles at Taliesin West in Scottsdale.
(Robin Rauzi / LAT)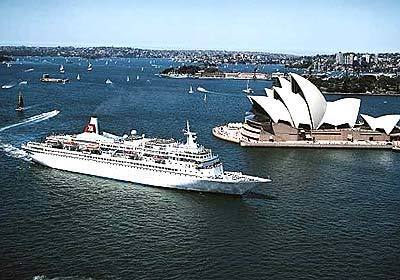 The Black Watch passes Sydney Opera House in Australia on its around-the-world cruise. The ship carries 750 passengers.
(Fred Olsen / Cruise Lines)