7 Images
This Week in Travel
It's only January, but desert gold and other wildflowers are already popping up in Death Valley National Park. To find desert flowers there and in Anza-Borrego, ask park rangers, who know the locations of the best blooms.
(Phyllis Nefsky)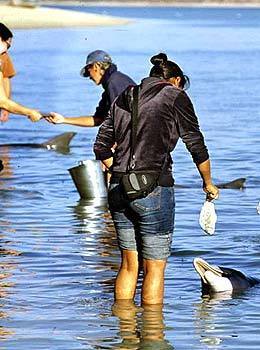 Hand-feeding dolphins is a popular activity on the beach at Monkey Mia. Nine dolphins come by daily for the fish.
(Margo Pfeiff / For The Times)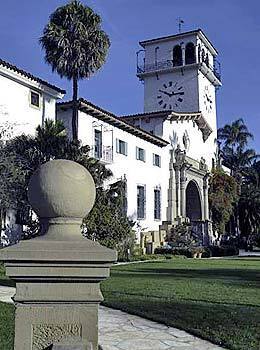 The Santa Barbara County Courthouse is an offbeat mix of Moorish, Italian and Spanish Colonial styles.
(Bryan Chan / LAT)
A 10-day tour of English gardens in May will stop at Sissinghurst.
(Lucas & Randall European Tours)
Whale sharks love the waters off the North West Cape, where they draw in plankton like aquatic vacuum cleaners.
(Margo Pfeiff / For The Times)