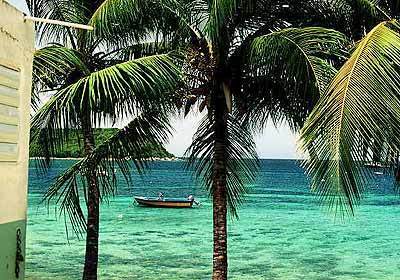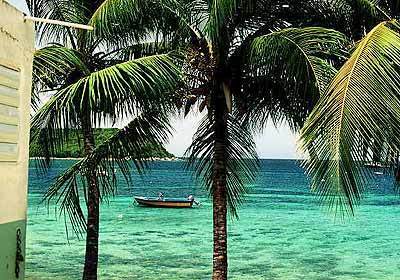 Palm trees line the beaches and azure waters along the Malecón at Esperanza on Vieques island, Puerto Rico.
(Larry Luxner)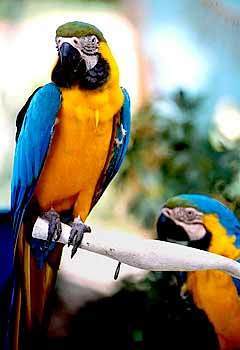 A pair of colorful parrots perch in the sleepy southern village of Esperanza on Vieques, which lies just east of Puerto Rico's main island.
(AP)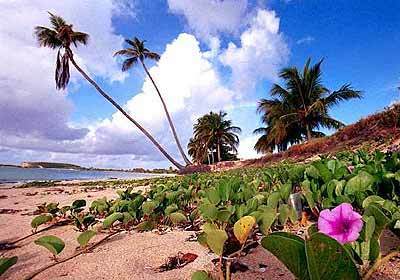 Sun Bay is one of the island's most accessible and popular beaches, with tidal pools and rock formations filled with mussels and crabs.
(AP)
A tourist gets a four-hand, full body massage at the Wyndham Martineau Bay Resort and Spa in Vieques.
(Larry Luxner)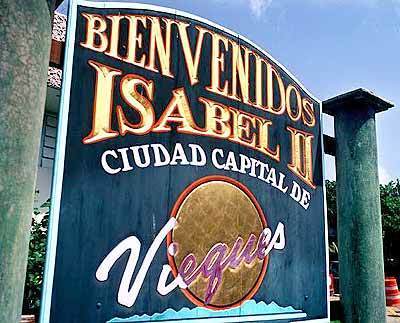 The port village of Isabel Segunda serves as the de facto capital of the small Puerto Rican island of Vieques.
(Larry Luxner)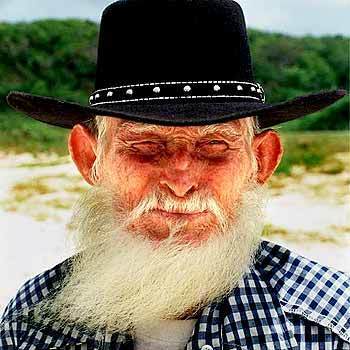 Resident Nazario Cruz Viera took part in protests against the Navy.
(Larry Luxner)