8 Images
This week in Travel
Feathered friend
A pelican floats on Morro Bay. The area is popular with birders during migration season and the January Winter Bird Festival.
(Kenneth R. Weiss / LAT)
Meade 8X Digital LCD Binoculars
When neon was new
The American Sign Museum displays signs lighted by bulbs as well as examples of early neon.
(Gary Kessler / For The Times)
The main attraction
Yellowstone's wolves come into viewing range when watchers use high-powered spotting scopes.
(National Park Service)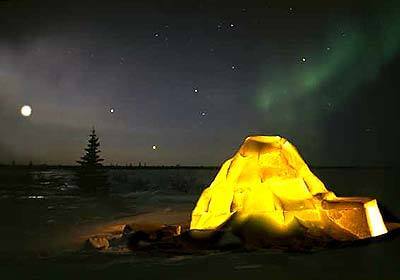 Lights within and without
An igloo glows with light while the aurora borealis illuminates the night sky near Hudson Bay in Canada.
(Dennis Fast)
Sufficient horsepower
A tour by horse-drawn carriage provides a fine view of the vineyard at Viu Manent, in Chile's Colchagua Valley.
(Rosemarie D'Alba / For The Times)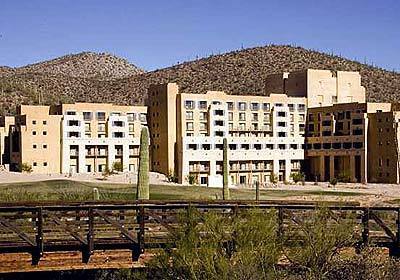 Among Saguaros
The 575-room JW Marriott Starr Pass Resort outside Tucson.
(JW Marriott Hotels and Resorts)
Jellyfish ballet
In Monterey, the jellyfish ballet
"We could not get over the beautiful color and grace of these creatures," writes Bill Sims of Encinitas, Calif. During a port call of their L.A.-to-San Francisco cruise in June, Bill and wife Kris were "awestruck" by jellies at Monterey Bay Aquarium. Using the automatic nighttime setting on his digital camera, Bill got this shot of a magnificent "ballet."
(Bill Sims)