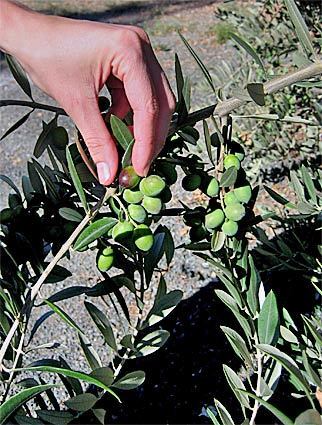 3 Images
Napa Valley olive oil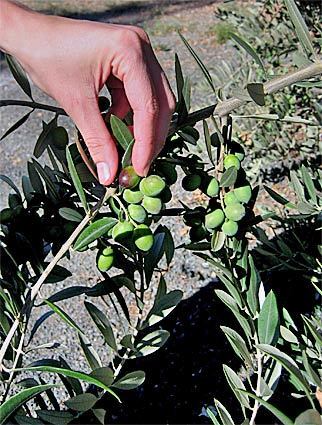 Olives are the stars of the tour at Round Pond in Rutherford.
(Leslie Gornstein)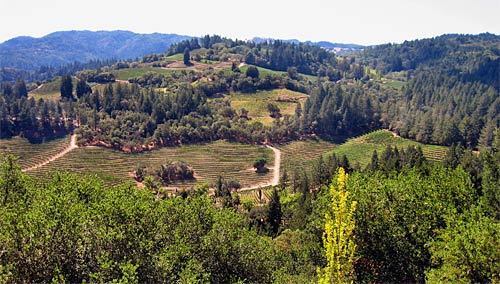 Napa Valley or Tuscany? It's tough to tell; this is the view from the back porch of the Poplar Hill estate, shared by Rachel and William Casey, near St. Helena.
(Leslie Gornstein)
During a recent tasting in her kitchen, Maria Manetti Farrow presents a bottle from her personal stash of olive oil, pressed from olives grown on her estate in Oakville.
(Leslie Gornstein)