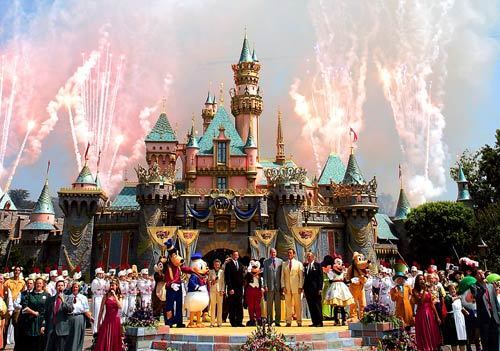 14 Images
So SoCal: Quintessential Southern California locales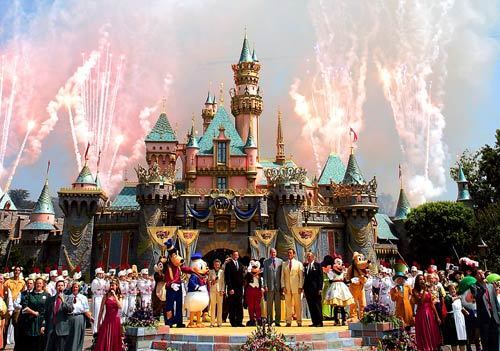 Disneyland, Anaheim, Orange County
Its public areas amount to just 85 acres, but in the public mind, the Magic Kingdom has occupied a far larger territory ever since its opening in July 1955.
Contact: (714) 781-4565, disneyland.disney.go.com
(Ringo H.W. Chiu / For The Los Angeles Times)
Los Angeles, Los Angeles County
The city of Los Angeles and almost everything in it, including the Venice boardwalk (left), Disney Hall, both Getty Museum locations and Universal Studios.
LA Inc., the Convention & Visitors Bureau, (866) 733-6952, (800) 228-2452, www.greaterlosangeles.com/visitors
(Lawrence K. Ho / Los Angeles Times)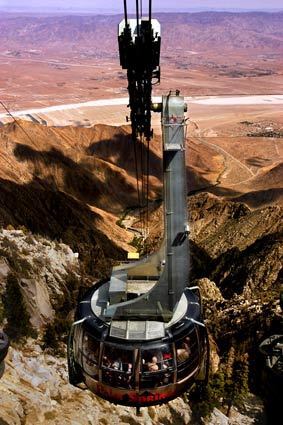 Palm Springs Aerial Tramway, Riverside County
Since 1963, this 2 1/2-mile ride has connected the dry desert (altitude 2,643 feet) and frequently snowy upper slopes of Mt. San Jacinto (8,516 feet) in a journey of 10 minutes.
Contact: (888) 515-8726 (TRAM), www.pstramway.com
(Los Angeles Times)
San Diego, San Diego County
The city of San Diego is popular for its beautiful climate and varied terrain. Visitor hot spots include the Padres' Petco Park baseball stadium (shown here), the San Diego Zoo, SeaWorld and Balboa Park as well as a host of ocean and land adventures. And of course, San Diego is also frequented because of its proximity to an entirely different country: Mexico.
Contact: San Diego Convention & Visitors Bureau, (619) 236-1212, www.sandiego.org
(Fred Greaves / For The Times)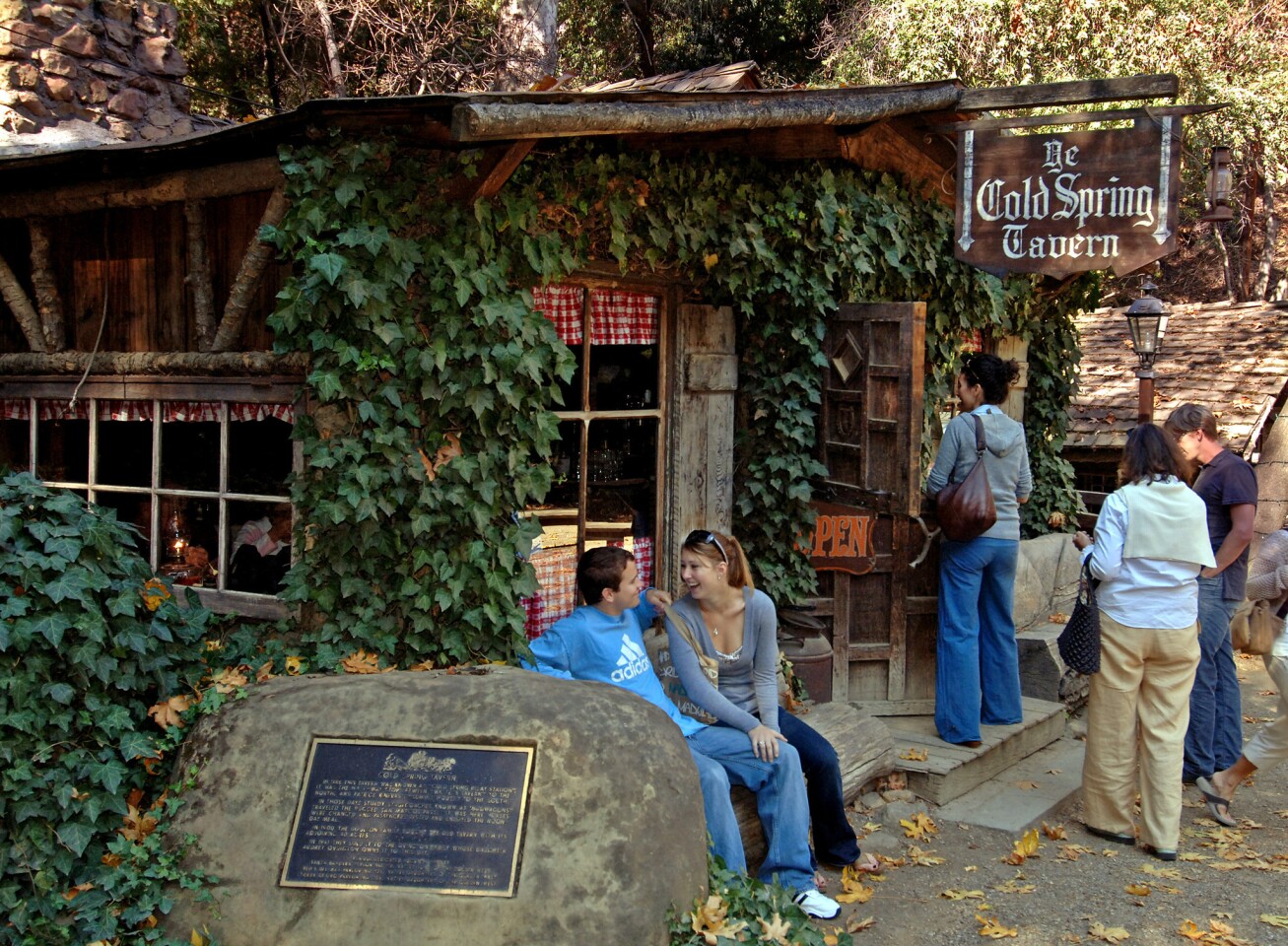 This is more than a tavern. Born as a stagecoach stop in the 1880s, the Cold Spring sits in the mountains 10 miles outside Santa Barbara on California 154. Owned by the Ovington family since 1941, the property includes an upscale restaurant (with buffalo, venison and rabbit and other dinner entrees at $21.50 to $31.00); and a rustic bar with a massive stone fireplace at one end. Most Sunday afternoons, the bar and patio fill with blues lovers and bikers (many of them Santa Barbara millionaires in disguise). They gather around the acoustic duo Tom Ball and Kenny Sultan, who have played here for more than 15 years. Order a tri-tip sandwich ($9.95) from the oak pit rig around the side. Wash it down with a can of Coors ($3.75) or one of the four California brews on draft ($4.25-$8). Guard your seat. Some summer Sundays, 400 of those tri-tip sandwiches are sold.
Info: The Cold Spring Tavern, (805) 967-0066.
--Christopher Reynolds
ALSO: Your California Bucket List: Essential adventures and experiences in the Golden State »
(Richard Derk / Los Angeles Times)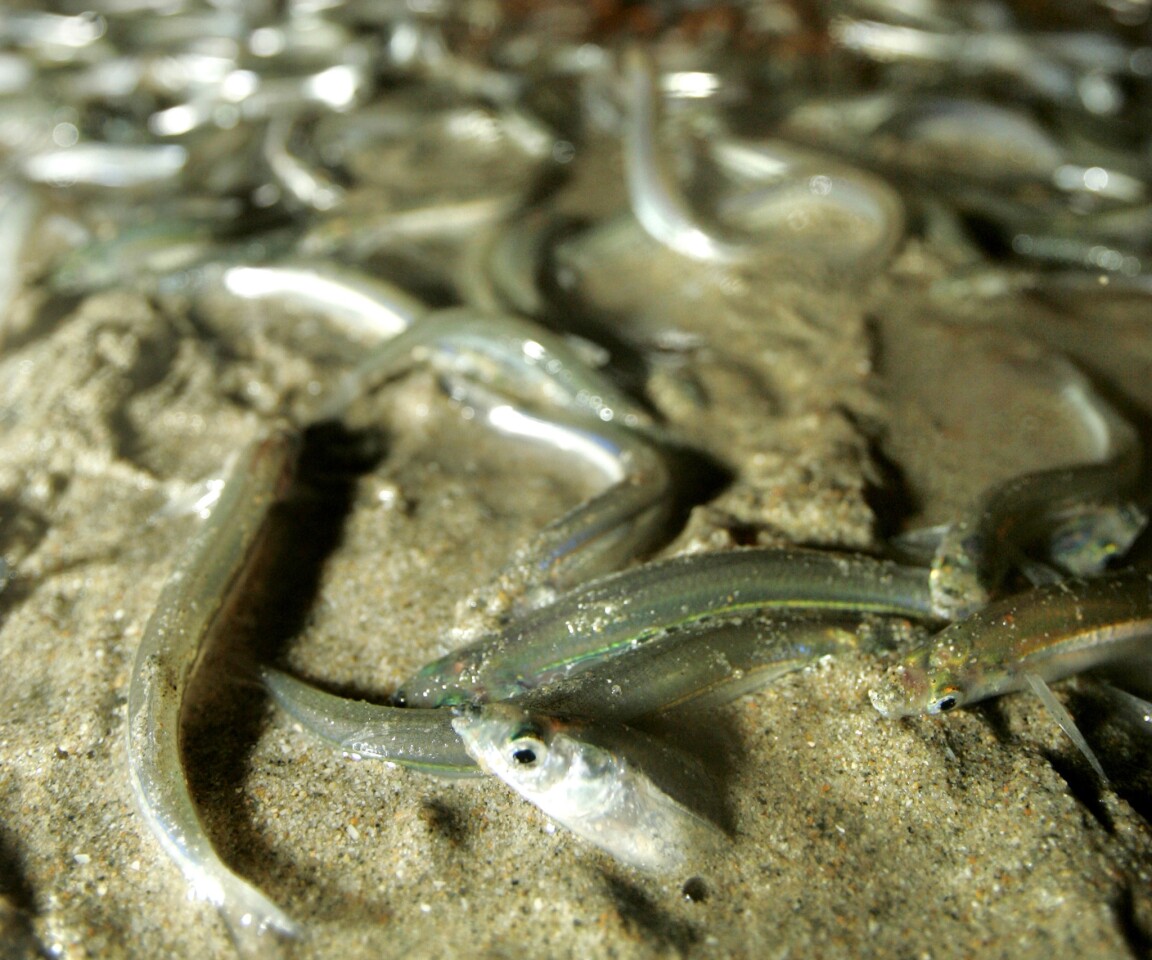 Grunion runs are a great tradition, made greater by the many nonnatives who suspect the whole thing is a con. To set them straight, head for Coronado Beach, which runs along the near-island's Ocean Avenue, within 100 yards of the stately old Hotel del Coronado. This will be a moonlight adventure, because the grunion, a 5-inch-long, blue-green-silver fish found from Baja California north to Santa Barbara, run only at night, at high tide, two to six nights after new and full moons, between March and September. (The state Department of Fish and Game predicts run dates online.) Once ashore, these thousands of grunion lay and bury millions of eggs in the sand. (The eggs wash back out to sea and hatch a few weeks later.) The grunion are edible, but if you want to grab any, you'll need a fishing license. It's easier to check out the free show at Coronado Beach (or Silver Strand State Park, four miles south), then repair to the Hotel Del's Babcock & Story Bar for a nightcap. It's open until 1 a.m., full moon or no.
Info: Coronado Beach, Grunion, Hotels .
--Christopher Reynolds
ALSO: Your California Bucket List: Essential adventures and experiences in the Golden State »
(Wally Skalij / Los Angeles Times)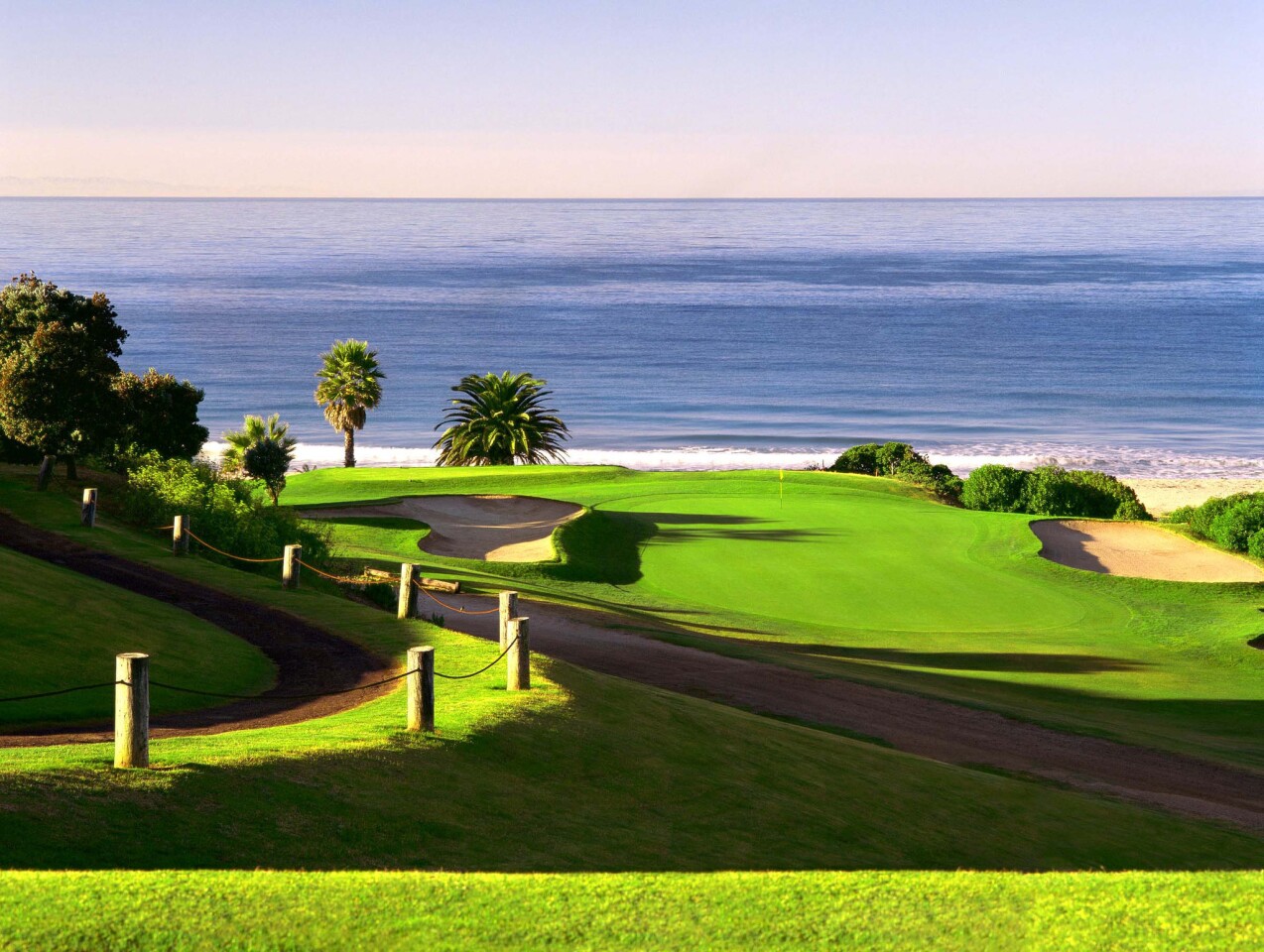 No golf course in America can rival the history and nirvana of the Pebble Beach Golf Links on the Monterey Peninsula, but many golfers can't afford the $495 greens fee. This is where Sandpiper Golf Club comes in. This par-72 seaside course, which charges less than a third of what Pebble Beach does, is flanked by mountains and rife with views of the Pacific. On several holes, retrieving wayward shots might require a snorkel and fins. But Sandpiper is no mere show pony. Beneath its beauty lies a challenging 7,000-yard tract that has played host to PGA and LPGA events. The high rollers may lean toward a post-round snifter of brandy at the Pebble Beach Lodge. But after playing Sandpiper, a visitor may find that a glass of Pinot and a good night's sleep at the Days Inn Buellton, with its landmark windmill, might just hit the spot.
Info: Sandpiper Golf Club, 7925 Hollister Ave., Santa Barbara, CA 93117; (805) 968-1541, Greens fee: $139 weekdays, $159 weekends and holidays (cart not included.)
--Tim Hubbard
ALSO: Your California Bucket List: Essential adventures and experiences in the Golden State »
(Aidan Bradley)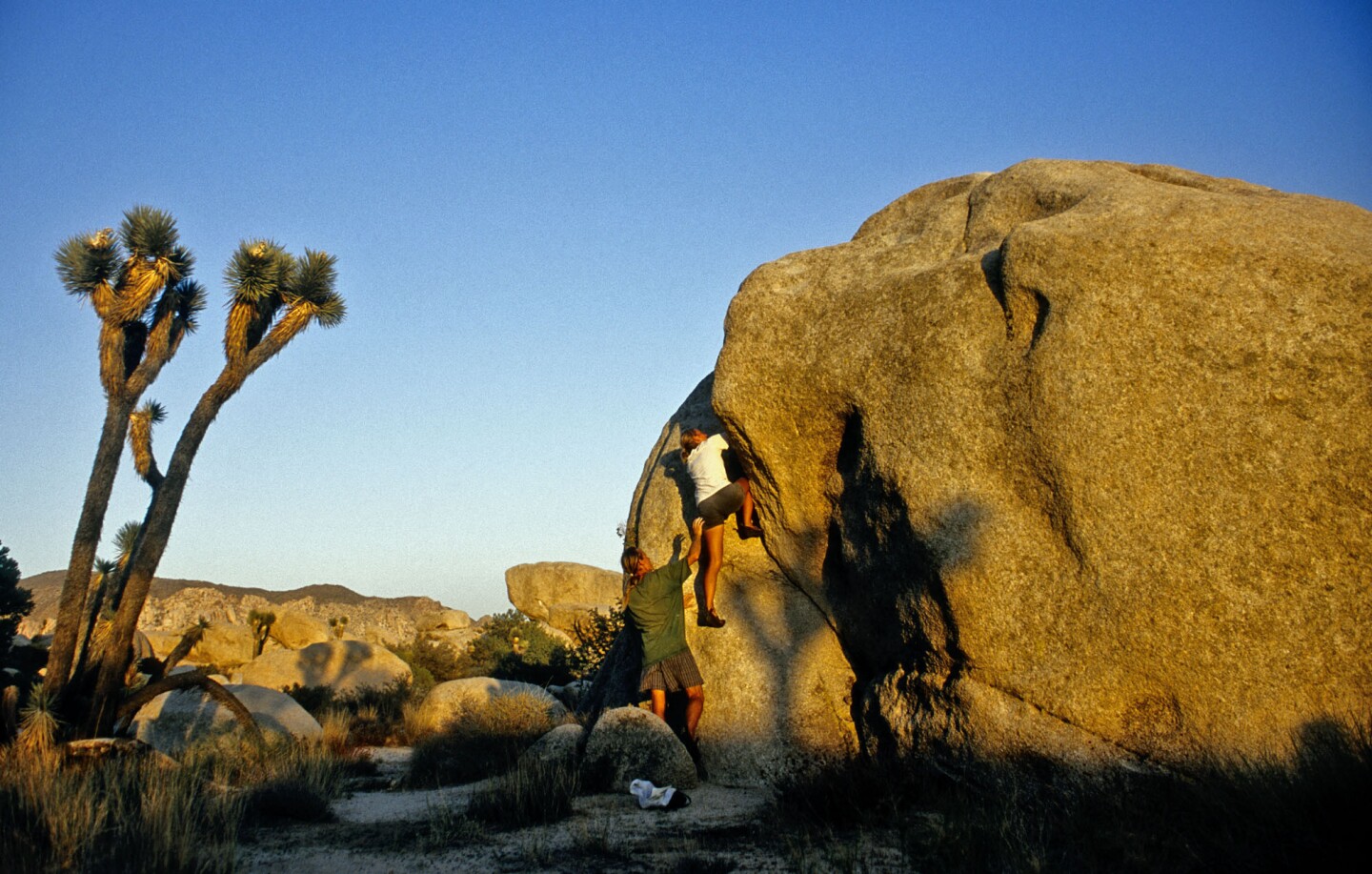 Spectacular granite formations, plus unique desert plants, make Joshua Tree National Park a rock star. Climbers from around the world scramble across its boulder fields and ascend its spires and pillars. They're joined by hikers, campers, nature buffs and families -- about 1.2 million visitors annually. A favorite spot is Hidden Valley, a recreation area concealed by huge boulders. Its surreal landscape of jumbled rocks and pinyon pines is popular with climbers and families during the day and with stargazers at night. The evening sky astounds visitors with its brilliance. Where else can you see a zillion stars framed by the stark limbs of the Joshua tree?
Info: A seven-day vehicle permit costs $15. Hidden Valley Campground has 44 spaces; nearby campgrounds include Ryan, with 31, and Jumbo Rocks, with 124. Joshua Tree National Park (760) 367-5500
-- Rosemary McClure
ALSO: Your California Bucket List: Essential adventures and experiences in the Golden State »
(Christopher Reynolds / Los Angeles Times)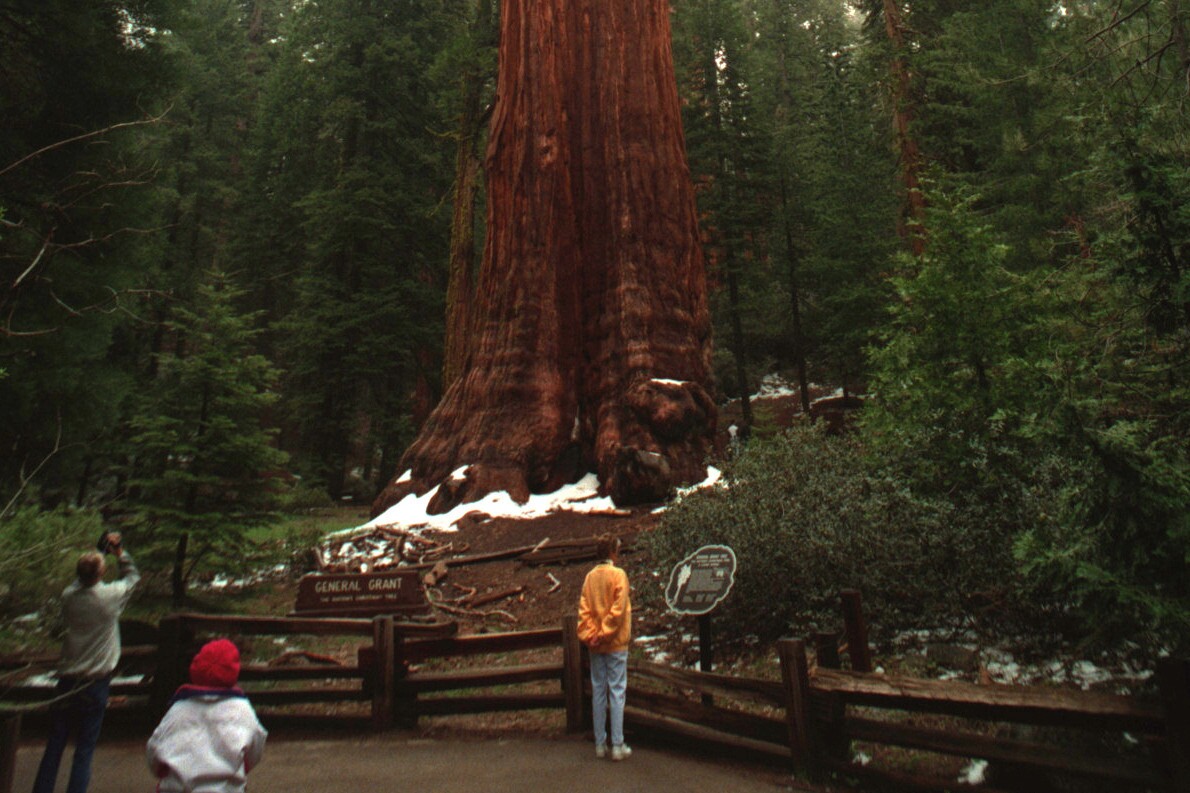 In a state that doesn't hold with tradition, the General Grant Tree stands tall. In 1925, Charles E. Lee of the tiny town of Sanger successfully petitioned President Coolidge to have the giant sequoia in the Grant Grove area of Kings Canyon designated "the nation's Christmas tree." Ever since, Sanger residents have led hundreds of people each year on a winter trek to the tree. It has no tinsel or lights, just the tree as it has stood for 2,000 years. In 1956, the tree notched another distinction as the nation's only living national shrine. Sanger passes down this California tradition to every third-grader in town who gets to "meet the great tree up close and personal" on their own special trek.
Info: The annual Trek to the Tree is the second Sunday in December. Drive to Grant Grove, or take a chartered bus from Sanger. For ticket information visit online or call (559)875-4575.
-- Mary E. Forgione
ALSO: Your California Bucket List: Essential adventures and experiences in the Golden State »
(Brian Vander Brug / Los Angeles Times)
Museum of Jurassic Technology,
Los Angeles
An oddball assortment of pseudoscience, science, arts and crafts inhabits this dark warren of rooms behind a Venice storefront near downtown Culver City. Venture upstairs to view an adoring gallery of Soviet dogs sent into space, then grab a cookie at the crepuscular Tula Tea Room. It doesn't get much weirder than this. (310) 836-6131,
www.mjt.org
.
(Ken Kively / Los Angeles Times)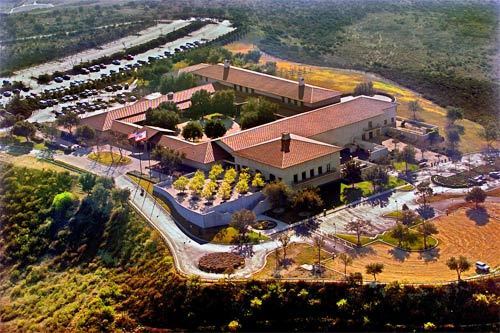 Ronald Reagan Presidential Library,
Simi Valley, Ventura County
Never mind that 80,000 items that belong in the Reagan Library can't be accounted for; there's still plenty to see in this repository, said to be the most popular of the nation's 14 presidential libraries. The story of the transformation of "Dutch" Reagan from radio broadcaster to movie star to skillful politician to the 40th president unfolds like, well, a movie script. (805) 577-4000,
www.reaganlibrary.com
.
(Ricardo DeAratanha / Los Angeles Times)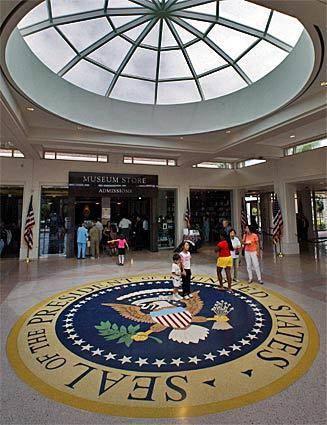 Richard Nixon Library and Birthplace,
Yorba Linda, Orange County
No matter your feelings about the 37th president, the displays on his life and times, including a Watergate Gallery with a recording of the infamous 1972 "Smoking Gun" conversation between President Nixon and John Dean, are fascinating. The president and his wife, Pat, are buried here. (714) 993-5075,
www.nixonlibraryfoundation.org
.
(Glenn Koenig / Los Angeles Times)
Ojai Avenue,
Ojai, Ventura County
It's only 16 miles from the coast, but Ojai feels farther than that. Its main drag features Libbey Park on one side, high-toned shops along an arcade on the other. Before or after a hike in the surrounding Topa Topas or a 15-mile bike ride on the paved Ventura-Ojai path, come here for a bite or a retail stroll.
www.ojaiconcierge.com
.
(Bryan Chan / Los Angeles Times)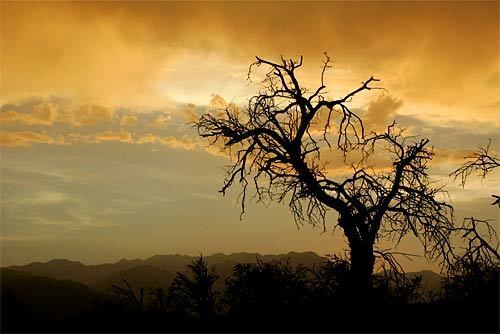 Borrego Palm Canyon,
Anza-Borrego Desert State Park, San Diego County
Borrego doesn't get the attention that desert areas farther north do, but it's the biggest state park in California. Borrego Palm Canyon (a three-mile hike, round-trip) is a testament to the violence of desert life -- it lost about 80% of its palms in a 2004 flood -- and it's the park's star hike. Also a good place for spotting bighorn sheep. (760) 767-5311,
www.parks.ca.gov/?page_id=638
.
(Annie Wells / Los Angeles Times)