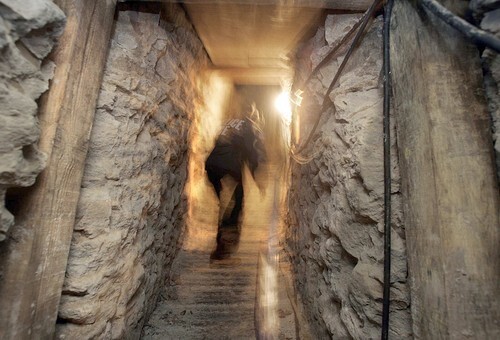 6 Images
U.S.-Mexico Border Tunnel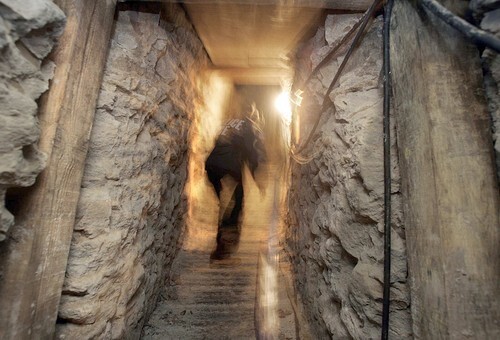 'ENGINEERING FEAT'
: A 6-footer could walk through the tunnel without having to duck very often. It's wide enough — about 4 feet — for people to pass each other with ease.
(Don Bartletti / LAT)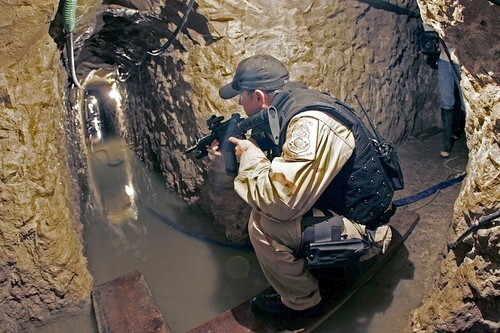 PASSAGE SOUTH:
Officials with Immigration and Customs Enforcement look down into the tunnel at its end point in a warehouse in Otay Mesa, Calif. The shaft is about 8 feet deep, and the tunnel floor is cross-hatched so people can keep their footing.
(Don Bartletti / LAT)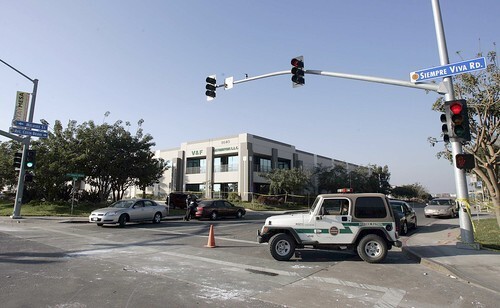 BASE OF OPERATIONS:
A warehouse at 8640 Siempre Viva Rd at the corner of Ave. Costa Brava where an opening to a sophisticated cross-border tunnel was discovered. The opening is in a ground floor office near this corner of the V&F Distributors warehouse in an industrial park south of San Diego
(Don Bartletti / LAT)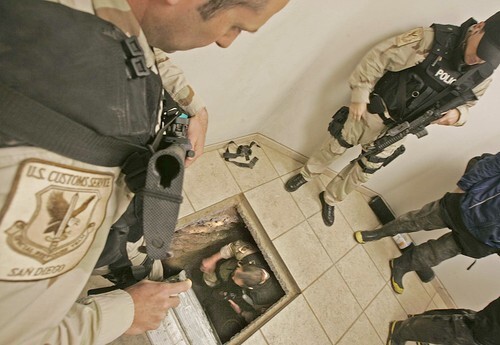 INCONSPICUOUS:
Inside the Otay Mesa warehouse, the tunnel's exit was concealed beneath tile inside a small office.
(Don Bartletti / LAT)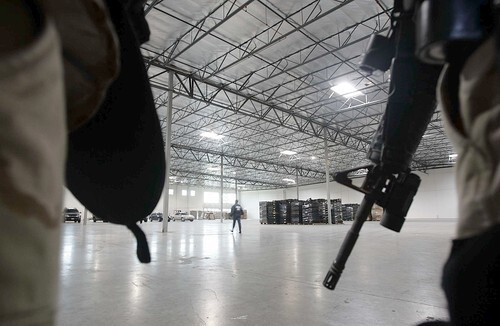 WAREHOUSE:
V & F Distributors LLC rented the 50,000-square-foot building as a produce-processing facility but used it as a front for drug trafficking, according to a criminal complaint filed Monday. Authorities who raided the tunnel last week found 2 tons of marijuana.
(Don Bartletti / LAT)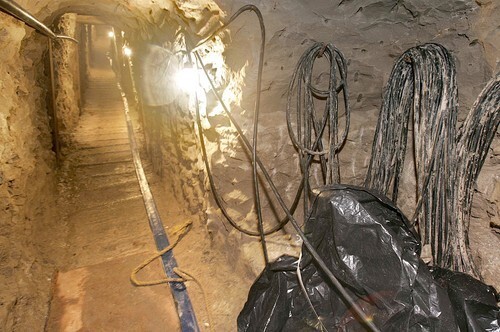 POWER:
Cords and cables line the tunnel, and outlets provided electricity for the tools authorities believe were used to dig it.
(Don Bartletti / LAT)