5 Images
Strong winds in the Southland
Chris Whiting, a tree cutter looking to salvage wood to sell as firewood, checks on a huge oak tree in a front yard in Pasadena. Whiting started work around 6 a.m., cutting limbs blocking cars into their driveways, and spent all day cleaning up the mess left by high winds.
(Spencer Weiner / LAT)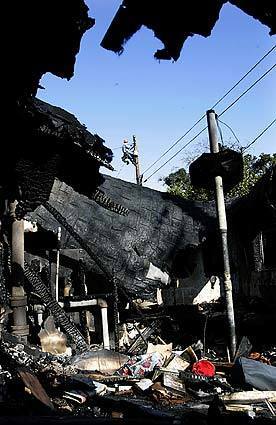 One house on Fairgrove Ave in Tujunga was heavily damaged by fire early Monday morning. The blaze was started by sparks from arcing power lines and fed by strong winds. Two people suffered from smoke inhalation.
(Carlos Chavez / LAT)
High winds wreaked havoc in the Inland Empire Monday as many trucks were toppled or had to pull over on the North I-15 Freeway.
(Karen Tapia-Anderson / LAT)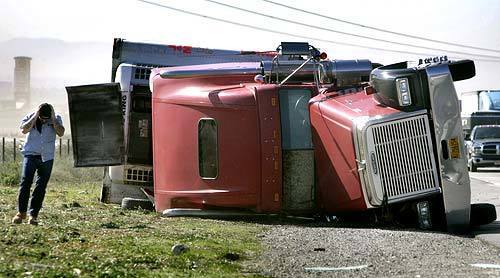 This tow truck driver tries to figure out a way to right this truck on the North I-15 freeway, just south of Sierra Ave.
(Karen Tapia-Anderson / LAT)
Palm trees along Baseline Blvd. sway in high winds in Fontana on late Monday afternoon.
(Irfan Khan / LAT)