What to know before an RV trip
Design and illustrations by Micah Fluellen
Sign up here to get The Wild sent weekly to your inbox.
Admit it, you're dying to get away. The most popular outdoors escape on everyone's pandemic-era minds: an RV trip, also known as living the #vanlife. RV sales are up 200% over last year coast to coast as Americans choose to play it safe and bring their sanitized homes with them on the road.
But are you really an RV person? Hell, yeah!, writes John Nelson, who plunked down $80,000 to buy one for a nine-month trip with his wife last year. It mostly worked out, but not without some bumps along the way. "We've had fights about the most ridiculous things because we are crammed together all the time. The thing we've fought about the most is chaos in our living space."
L.A. Times staff writer Daniel Miller didn't go nearly as far on his RV adventure. The coronavirus outbreak trashed his vacation plans, so he settled for a rental and a (noisy) drive to a campground in Ojai: "I'd gotten accustomed to the rental's hulking mass, adjusted to its vague steering and learned to ignore the clanging cutlery and cooking implements, which registered their noisy protests from the kitchen cupboards whenever the road got rough." Read the full story here. If you're still trying to decide whether RVs are for you, check out our tips on what every newbie should know before they go.
3 ways to get outside this week
1. Go whale-watching. Check out blue, humpback and minke whales along the Southern California coast in the next couple months. Most people think whale-watching season ends in April when Pacific gray whales finish their long journey between Mexico and Alaska. In summer, daylong or half-day tours give you a chance to see different species — and spend some time at sea on a hot day. In keeping with coronavirus safety rules, boats sail with fewer passengers to allow for social distancing on board. For example, Island Packers Cruises in Ventura takes 56 people on a boat that usually holds 150. Here's a list of whale-watching tours in L.A., Orange, Ventura and San Diego counties.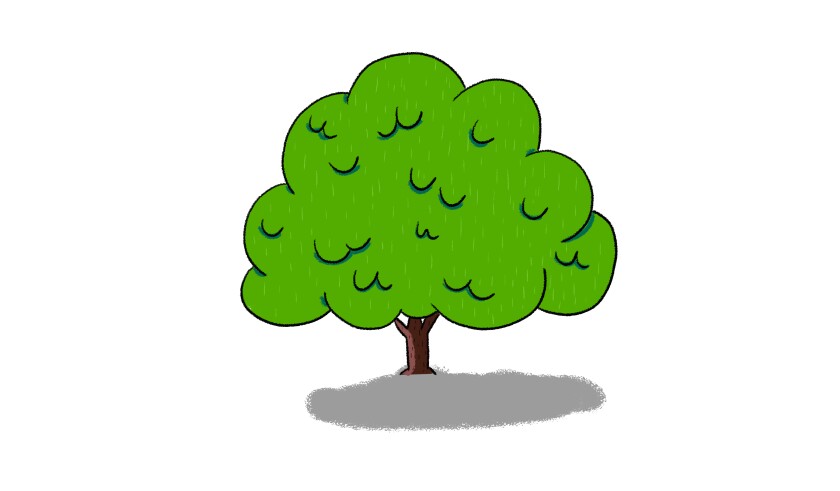 2. Find a shady spot to hang. I am not a fan of Mexican fan palms (Washingtonia robusta) for one simple reason: They aren't good shade trees. Sure, they give Southern California that tropical look, but on a sweltering day when you want to escape the suns rays, they just don't earn their keep. Fortunately lots of other trees do, such as coast live oaks and African Cape chestnuts. My colleague Lisa Boone tracked down trees with big canopies in locations around L.A. for her story about the 15 best places to find shade on hot summer days. Step away from the air-conditioning and chill outdoors. (And let me know if we missed a good shady spot.)
3. Try a (wild) city hike. Urban hikes sometimes aren't all that urban. This hike in Limekiln Canyon Park takes you from gated housing developments in Northridge to a swath of open space that feels surprisingly remote. Start near the intersection of Rinaldi Street and Tampa Avenue, and walk down a broad path, past a grassy field and under the shade of oak, pine and even a few redwood trees. Go early to avoid the heat of the day to complete the almost four-mile round-trip hike. Here's a turn-by-turn description of the route.
Wild things
Put this on your summer must-see list: Watch bears get fat. Brown bears in Alaska's Katmai National Park and Preserve spend summers bulking up on salmon for the winter. You can see them on a webcam set up at at the park's Brooks Falls where they have easy access to a bountiful salmon run. In fall, park rangers prepare March Madness-type brackets on who's the fattest of them all. Online voters select the winners (no bears are weighed because, well, that would be hard). Last year bear 435, also known as Holly (above), won by a landslide. She returned this season at half her girth with a cub in tow. One thing to keep in mind: Some say these Katmai bears create the false impression that it's easy to pack on the pounds needed to survive the winter. Grizzlies and brown bears in other areas work much harder to make their weight by scavenging for berries and other food sources.
Cool gear alert
The first time I played the birdy board game Wingspan, I failed to pay attention to the rules. I was too jazzed by its visual beauty: the deck of cards with portraits of each bird, and the tiny eggs that appear in your quest to attract different species to your wildlife reserve. It debuted last year, sold more than 400,000 copies, and has been impossible to find. What's the allure? "I think part of it is due to the number of people who love birds ...," Jamey Stonemaier, who published the game created by Elizabeth Hargrave, wrote in an email. "For non-birder non-gamers, perhaps they're curious about the game because it looks so different than what they typically think a game is." Folks who want a copy should preorder at his store or other retailers for copies set to arrive in September ($60).
The must-read
Some people have used these stay-at-home months to learn a new language, bake bread (please no more social media photos!) and garden with a newfound frenzy. Here's a chance to work on boosting your nature IQ. The L.A. Times Book Section compiled a list of 21 new and classic books to keep you in touch with the natural world. Some detail the secret life of foxes or eels; others travel to special habitats like Scotland's Orkney Islands and Antarctica. The classics remind us of longtime writers of place such as John McPhee ("Assembling California") and Barry Lopez, with his newest book "Horizon." This is a great summer reading list of books that beg to be paired with the 15 shady places in L.A. (above). Read the full story here.
A social moment
"Earth doesn't need days and years and months to change. It can change minute by minute, and we have the power to do that as well." So says a short video about #wehiketoheal, which connects the dots between a community of women and nature. I loved watching these women share their stories of how journaling and mindfulness practices in the outdoors help build inner strength, heal and bring balance to life. It's perfect for this pandemic moment.
Insider tip
The dog days of summer are on. The South Coast Botanic Garden on the Palos Verdes Peninsula restarted its evening hours dedicated to pet owners who want to take their dogs for a walk amid the site's 87 acres. You'll have the run of the place (except for the Rose Garden and the Koi Pond) for three evening hours. Face coverings and social distancing are required; dogs must be on leash. Buy tickets in advance ($15 for adults, $4 for members; no walk-up sales) for sessions that run 5 to 8 p.m. July 22, and Aug. 12 and 26.
Send us your thoughts
What do you think? Keep the comments coming. Share anything that's on your mind. The Wild is written for you and delivered to your inbox for free. Drop us a line at TheWild@latimes.com.
Click here to view the web version of this newsletter and share with others. I'm Mary Forgione and I write The Wild. I've been exploring trails and open spaces in Southern California for four decades.
---
The essential weekly guide to enjoying the outdoors in Southern California. Insider tips on the best of our beaches, trails, parks, deserts, forests and mountains.
You may occasionally receive promotional content from the Los Angeles Times.