L.A. reaches settlement with developer accused of fraud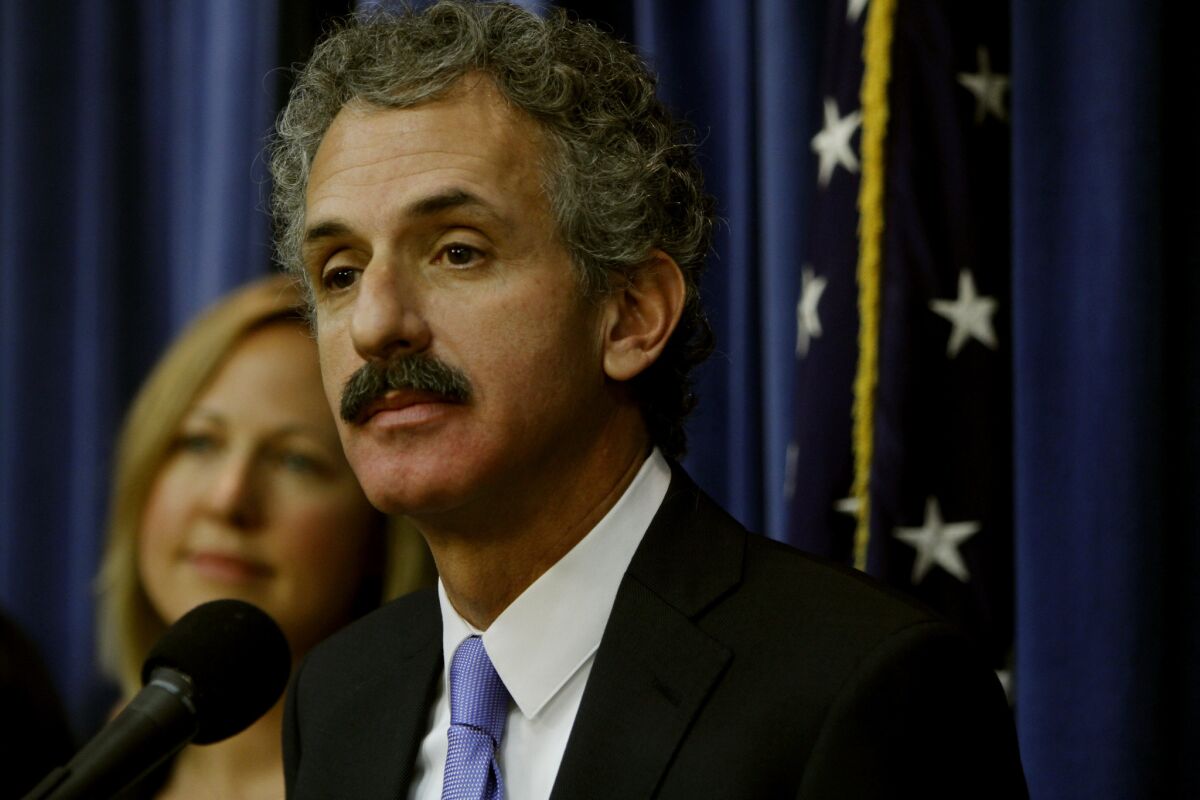 A real estate developer accused of defrauding Los Angeles while receiving nearly $30 million in city affordable housing funds has reached an agreement to repay a fraction of the money.
The city sued Advanced Development & Investment in 2011, saying the company repeatedly padded construction invoices at subsidized housing projects in Chinatown, Echo Park and other neighborhoods. Under a settlement agreement approved Wednesday by the City Council, ADI would provide $7.5 million to the city's Affordable Housing Trust Fund, which has been depleted in recent years.
Collecting that money is far from assured. Roughly 30 other lawsuits have been filed against ADI by contractors, consultants and other cities, according to a report drafted by city lawyers. The federal Internal Revenue Service and the state's Franchise Tax Board have pending claims totaling around $40 million and will likely be first in line to collect from remaining company assets, said David Pasternak, the court-appointed receiver who has been overseeing and gradually dissolving the firm.
With ADI funds steadily shrinking, the city "in all likelihood will not be getting" the full $7.5 million outlined in the settlement, Pasternak said.
City Atty. Mike Feuer called the settlement "a major victory for taxpayers," given the city's need for more affordable housing. "We're going to vigorously pursue every nickel," spokesman Rob Wilcox said in an email.
ADI has built close to 40 affordable housing projects in Los Angeles, 15 of them with city assistance. The FBI and the U.S. Attorney's Office launched an investigation into ADI in 2010 in the wake of alleged irregularities that surfaced during divorce proceedings between the company's onetime president, Salim Karimi, and Jannki Mithaiwala, daughter of the firm's founder.
Pasternak, who was installed to oversee the company during the marital dispute, reported finding "virtually no financial records" — no general ledger, no balance sheet and no bank reconciliations. He also identified construction projects with two sets of invoices in Los Angeles and Glendale.
The city sued the following year, asserting it had proof that the company bilked taxpayers. At an ADI project in Historic Filipinotown, the company issued an invoice to its construction lender for $43,740 for ironwork that cost $1,945, the city said. At a residential development in Lincoln Heights, grading work that cost $94,250 was allegedly billed at $427,761. ADI used the inflated cost estimates to get more city and state financial help than was warranted, according to the city's memo on the case.
Altogether, lawyers for the city argued, ADI was liable for more than $30 million in damages. In the memo, they recommended the settlement, arguing that ADI's funds are rapidly dwindling and a trial could be difficult because many of the company's business records have been confiscated by federal agents.
No arrests have been made. The city still hopes to secure additional legal settlements from former ADI executives, their family members and from companies affiliated with the firm.
Other city agencies also say they are owed hundreds of thousands of dollars by ADI. The city's Office of Finance has been seeking $289,000 in unpaid business taxes, according to the report by city lawyers. The Ethics Commission is seeking $165,000 in fines as a result of a campaign money laundering case involving ADI executives who allegedly reimbursed subcontractors for their campaign donations.
A Times investigation in 2010 found that ADI and its subcontractors had given more than $400,000 in campaign money to state and local officials, including at least $165,000 to candidates for office in Los Angeles over a decade. Four subcontractors told The Times they were pressured by ADI executives to give to the campaigns of state and local politicians and felt they risked losing future work with the company if they declined.
Pasternak has been selling off ADI's assets while attempting to address construction and maintenance issues at the company's affordable housing projects in Los Angeles and other cities. He also filed a lawsuit seeking to recover assets handled by ADI's executives, some of whom have relocated to India.
"There were tens of millions of dollars that were transferred to India, and we're pursuing the return of that," he said.
The stories shaping California
Get up to speed with our Essential California newsletter, sent six days a week.
You may occasionally receive promotional content from the Los Angeles Times.