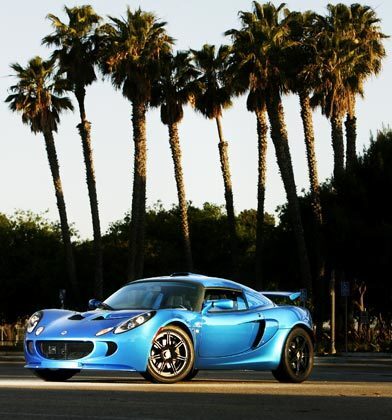 10 Images
Best of 2007: Highway 1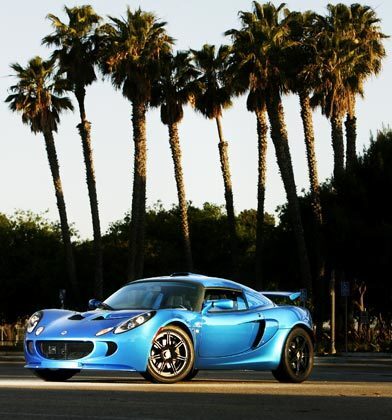 The 2007 Lotus Exige has a top speed of 147 mph and will go from zero to 100 mph in just under 13 seconds. Or, put another way -- the way Times automotive critic Dan Neil did in his review: "The Brit is a 1-ton, mid-engine atomic pixie stripped to the bare metal floor, a car so loud and raw that when its 220-horsepower supercharged four is at -- how to put this delicately? -- full suck, it sounds like an Oreck vacuum cleaner has taken up residence in your helmet."
(Rick Loomis / Los Angeles Times)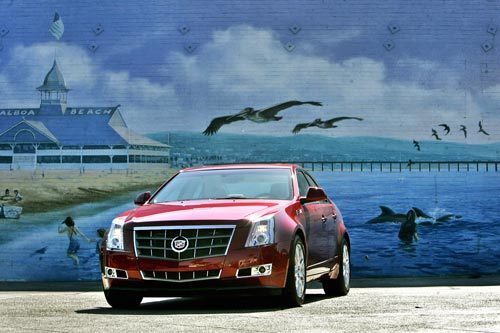 The Cadillac CTS stands out in the luxury sports class -- a crowded field populated by BMWs, Mercedes-Benzes, Lexuses and Infinitis -- with its spirited, angular design. Our Dan Neil described the CTS as an "expressive and audacious bit of automotive avant-gardism." And, oh -- it was fun to drive, too.
(Karen Tapia-Andersen / Los Angeles Times)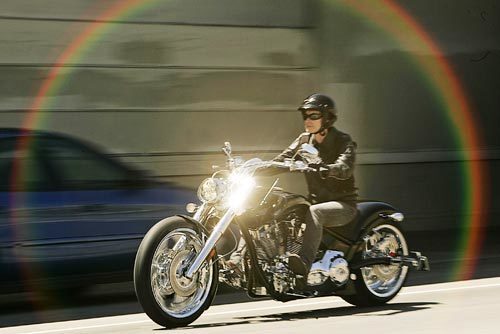 Times "Throttle Jockey" columnist Susan Carpenter rides the American IronHorse Slammer, overhauled for 2007 with the latest modern amenities and extreme, even intimidating, styling. She described it as "a dark and brooding sculpture that's equal parts show and go."
(Luis Sinco / Los Angeles Times)
The 2007 BMW 335i offers the usual impressive numbers of a high-end sporty car, including 300 horsepower, 300 pound-feet of torque and zero to 60 mph in 5.7 seconds. But the most notable number may be 23 -- the number of seconds it takes for the retractable hard top to settle into the trunk.
(Stephen Osman / Los Angeles Times)
Did Times automotive critic Dan Neil like the 2008 Mercedes CL63, with its $137,775 price tag and a rating of 11 miles per gallon in the city? Why, yes, albeit guiltily: "A veritable neutron star of gas-burning evil, this stupendous, beautiful two-door ... has the power to corrupt, oh yeah, absolutely. I honestly believe if you loaned this car to Ralph Nader and Ed Begley Jr. for the weekend, by Sunday night they'd be doing doughnuts in a Ralphs parking lot."
(Stephen Osman / Los Angeles Times)
It's a boat! No, it's actually a car -- the 2008 Rolls-Royce Phantom Drophead Coupe, to be precise. Our reviewer, Dan Neil, notes that the 3-ton, 12-cylinder, four-seat mega-convertible (base price: $412,000) requires 350 man-hours to hand-assemble. No matter how well-heeled, though, would-be buyers will have to wait for delivery in late 2008 or early 2009.
(Lawrence K. Ho / Los Angeles)
Jay Leno shows off his Big Dog Garage in Burbank, which he is systematically equipping with "green" devices and equipment. It runs partly on solar and wind energy and uses environmentally friendly products such as grease-eating microbes. And the vehicle? It's a biodiesel-fueled EcoJet, a General Motors supercar powered by a Honeywell LT-101 turbine engine.
(Don Kelsen / Los Angeles Times)
Mike Regalia, at the wheel, restored this 1963 Ferrari 250 GT Berlinetta Lusso, once owned by Steve McQueen. Something of an auto fanatic's cult has developed around the late actor ("Bullitt," "Le Mans") and talented racer, as well as his cars, motorcycles and personal effects. The Ferrari fetched $2.3 million at the Christie's auction in Monterey in August.
(Lawrence K. Ho / Los Angeles Times)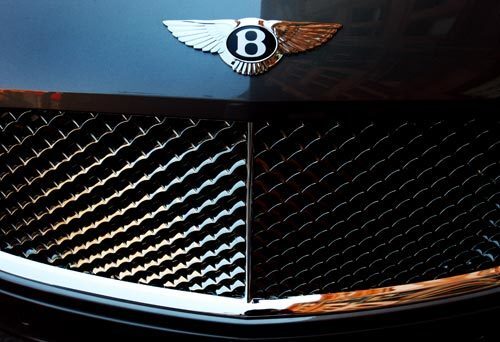 Behind the Bentley badge and grille sits the rest of the 610-horsepower Continental GT Speed. As our critic Dan Neil notes, any car capable of exceeding 200 mph had better have good brakes, as this one does: "The thing about going 202 mph in the new Bentley Continental GT Speed is, sooner or later, you're going to want to slow down. Indeed, slowing down is vital to the continued enjoyment of the car; otherwise, you'll arc into outer space, where there are no hip, trendy restaurants."
(Barbara Davidson / Los Angeles Times)
Memo to riders: Denim is not enough. "Throttle Jockey" columnist Susan Carpenter writes that "because 90% of motorcycle crashes result in injury, it's a wonder more riders don't cover up," and that means from head to toe. One solution: Vanson Leathers' two-piece perforated motorcyclist's suit, which has padding in the shoulders, elbows, thighs and knees.
(Myung J. Chun / Los Angeles Times)