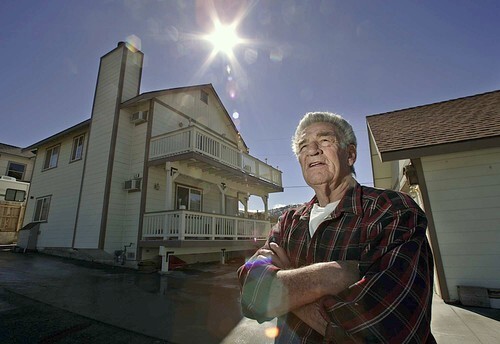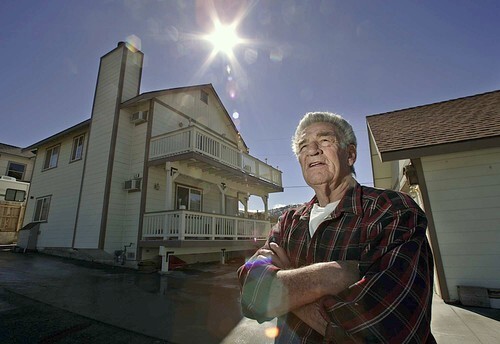 Ron Despars slept in the back of his van for six months before he was able to move to his new house.
(Irfan Khan / LAT)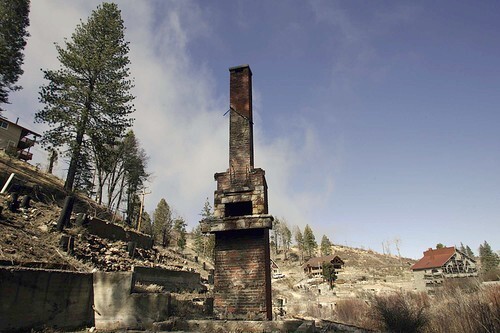 Remains of homes in Cedar Glen serve as reminders of the Old fire of 2003. Only 30 of the mountain community's 336 burned homes have been rebuilt. "Cedar Glen will never be what it was," said one man affiliated with a group assisting reconstruction efforts.
(Irfan Khan / LAT)
Flames roar in Cedar Glen in 2003. Other Southland areas burned that year are nearly restored.
(Luis Sinco / LAT)
Lorrie Monson rebuilt her Cedar Glen home with a stucco exterior instead of wood for extra security
(Irfan Khan / LAT)