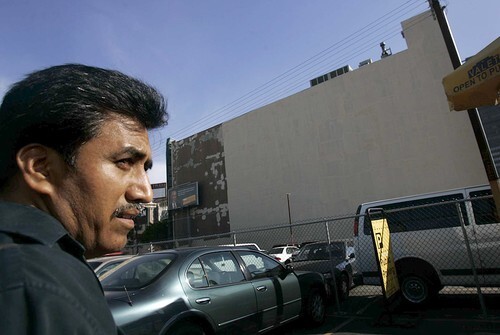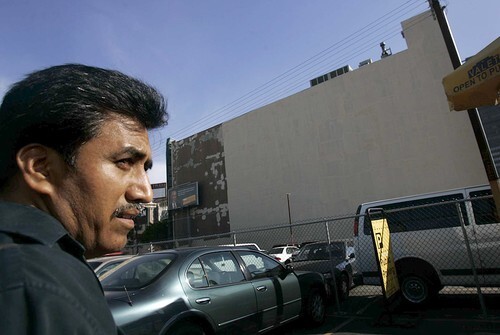 Without apparent warning, an iconic mural depicting artist Ed Ruscha was painted over. A move artist Kent Twitchell described as a shock and a violation of laws.
(Los Angeles Times)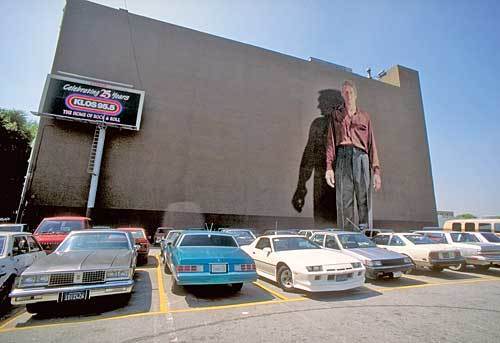 Kent Twitchell worked on 'Ed Ruscha Monument' on South Hill Street for nine years.
(Robin Dunitz)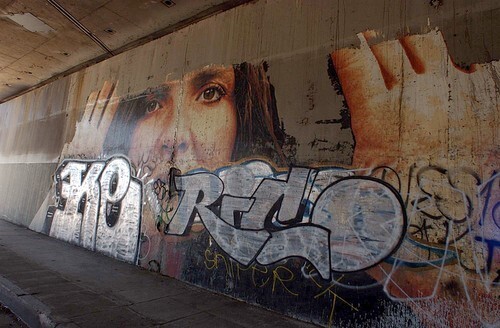 Muralist Kent Twitchell's '7th Street Altarpiece,' defaced with graffiti, may be damaged beyond repair, a Los Angeles study finds.
(Richard Hartog / LAT)
Paul Gordon, left, and Jake Janz paint fine details as they help restore a Kent Twitchell mural entitled "The Runners," painted in honor of the 1984 Olympics under the Santa Monica Blvd. overpass at the 101 freeway.
(Robert Gauthier / LAT)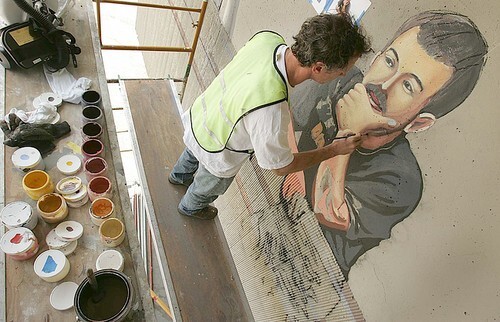 Artist Dave Gordon updates a Kent Twitchell mural painted in honor of the 1984 Olympics. "The Olympic murals are something special," Gordon said. "It's nice to see they're being taken care of 20 years later."
(Robert Gauthier / LAT)
Kent Twitchell works on his "Harbor Freeway Overture" mural of members of the L.A. Chamber Orchestra.
(Iris Schneider / LAT)
After 'Old Lady of the Freeway' was covered up, a lawsuit resulted in a $175,000 settlement.
()
Ricardo Mendoza's mural on Sunset Boulevard was recently painted over, but only after it was coated with a substance that preserves the artwork under the paint.
(Ricardo Mendoza)