6 Images
Let the good times roll
Freshmen and sophomores battle one another during the annual pushball contest at USC's Bovard Field in 1932.
(Bettmann/CORBIS)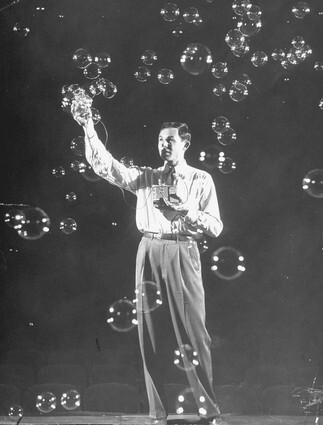 A bubble blower at UCLA in 1952 studies turbulence.
(Loomis Dean / Time Life Pictures/Getty Images)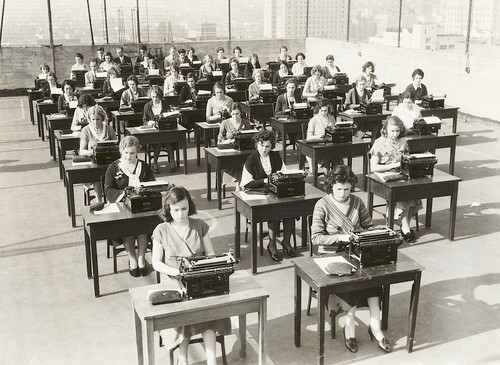 In a rooftop classroom at Southwestern University in Los Angeles, students learn to type in the fresh air and sunshine. Officials at the school said the outdoor class assisted with speed and accuracy.
(Underwood & Underwood/CORBIS)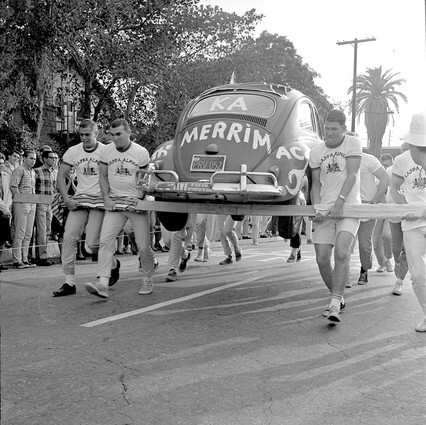 Members of Kappa Alpha fraternity at USC carry a Volkswagen Beetle in a "Volks-toting" race in 1964.
(Los Angeles Times)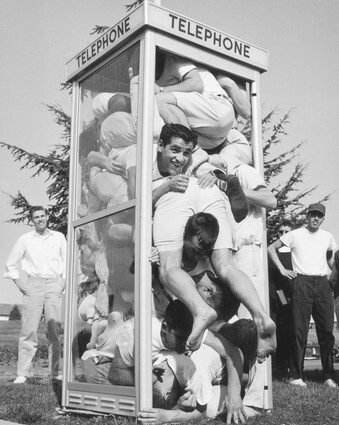 Twenty-one young men in T-shirts and shorts pile into on top of one another in a telephone booth at St. Mary's College of California in Moraga in 1959.
(Joe Munroe / Getty Images)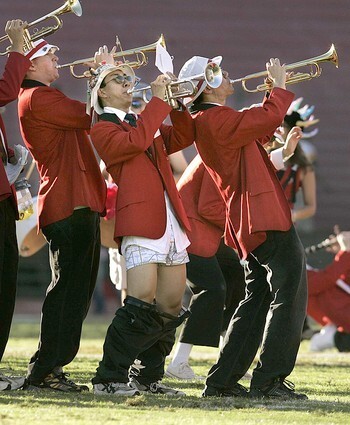 Marching is verboten, satire is mandatory and clothing is, evidently, optional for the Stanford band, whose controversial routines have gotten it banned from some stadiums.
(Wally Skalij / LAT)