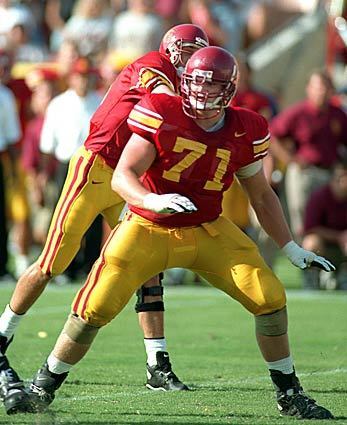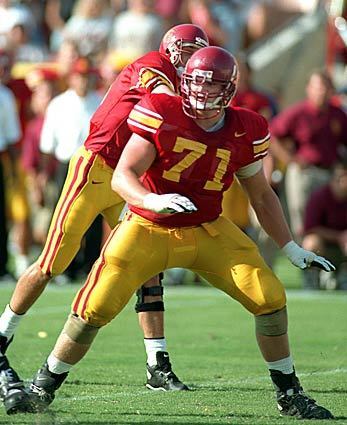 USC offensive tackle Travis Claridge started 48 games for USC and he was voted the Pac-10 top offensive linesman in 1999. He chose 71 as his uniform number because he thought it accentuated the "V" of his weight-trained torso.
(Los Angeles Times)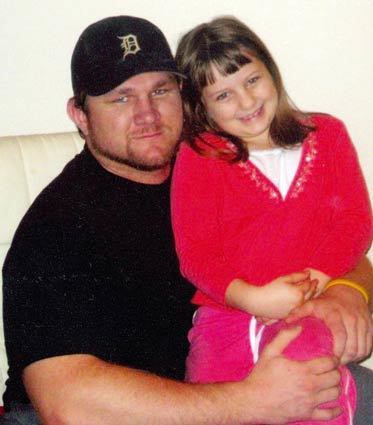 Travis Claridge with his half sister Riley, taken about a month before he died.
()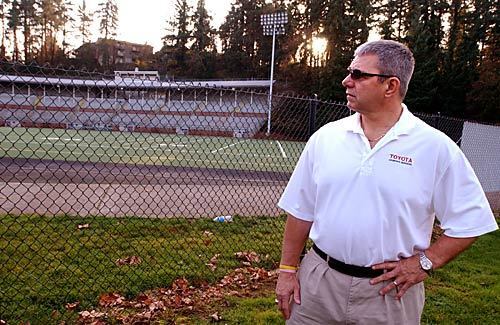 Bill Claridge talks about his son Travis during a visit to Kiggins Bowl in Vancouver, Wash. His son, who played for the Fort Vancouver Trappers, then USC and in the NFL for Atlanta and Carolina, died a month short of his 28th birthday.
(Greg Wahl-Stephens / For The Times)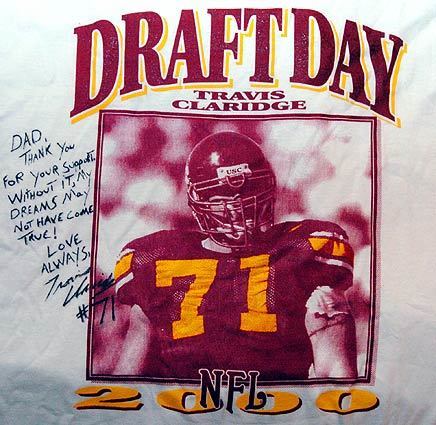 A photo of a T-shirt that Travis Claridge inscribed to his father on the day he was drafted by the Atlanta Falcons, kept at the family's home in Washington.
(Greg Wahl-Stephens / For The Times)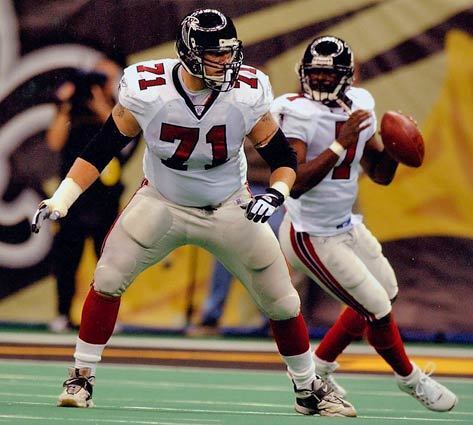 Travis Claridge, No. 71, played in the NFL for the Atlanta Falcons with quarterback Michael Vick (No. 7 in back). Claridge played for the Atlanta Falcons between 2000 and 2003 and for the Carolina Panthers in 2004.
()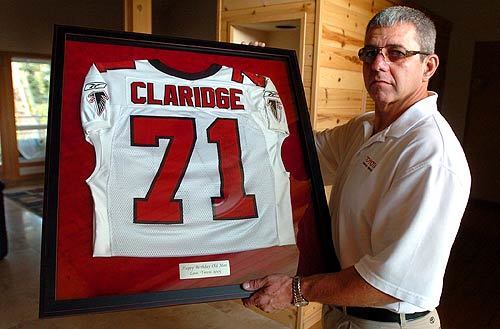 Bill Claridge displays his son's NFL playoff game jersey at his home in Washington.
(Greg Wahl-Stephens / For the Times)