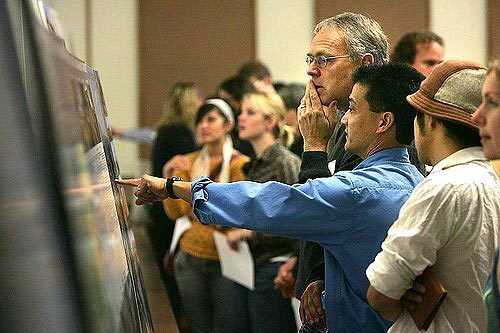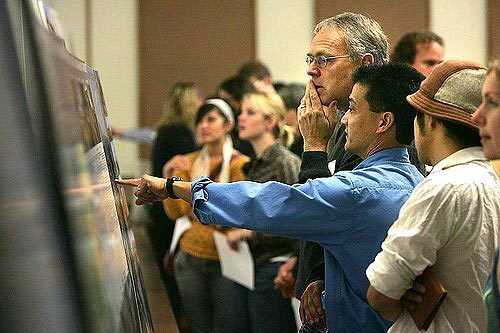 VIEWPOINTS:
Community leaders join a panel of judges and others interested in the designs presented for the Los Angeles State Historical Park, which would take up 32 acres on the vacant site known as the Cornfield.
(Ken Hively / LAT)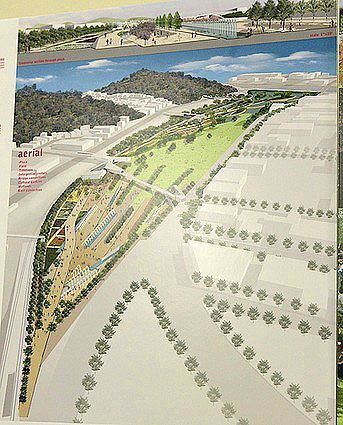 HARGREAVES ASSOCIATES:
The San Francisco-based firm divides the space into a public plaza, a great lawn and wetlands.
(Ken Hively / LAT)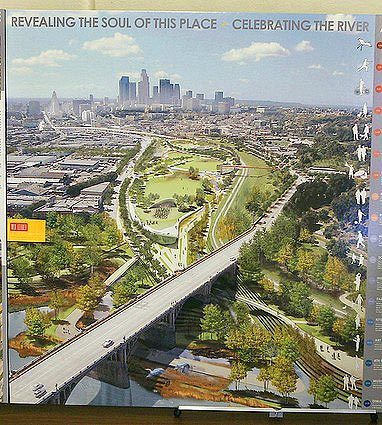 MIA LEHRER AND ASSOCIATES:
The Los Angeles firm proposes four separate grassy areas that include two theaters.
(Ken Hively / LAT)
FIELD OPERATIONS:
The New York City-based firm suggests demolishing Dodger Stadium and moving it to the Cornfield
(Ken Hively / LAT)