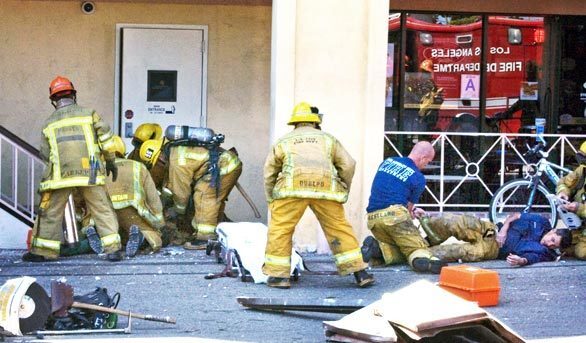 6 Images
Veteran firefighter killed in explosion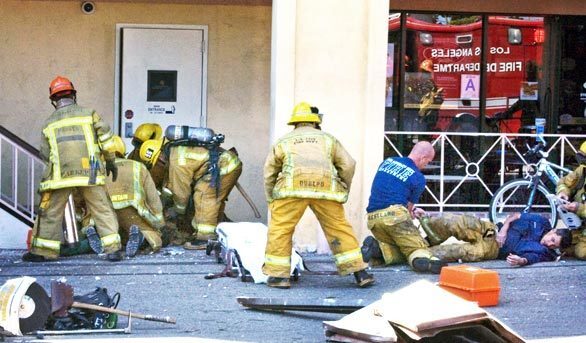 Colleagues treat L.A. City Firefighter Brent A. Lovrien, left, and Engineer Anthony J. Guzman moments after an explosion rocked the Westchester business district.
(Jon Palos / For The Los Angeles Times)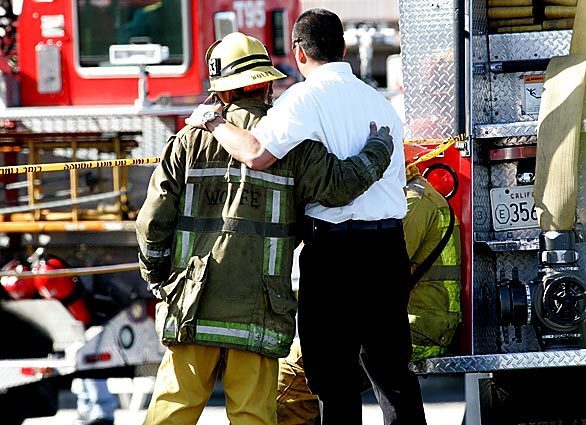 A Los Angeles firefighter, 35-year-old Brent A. Lovrein, was killed Wednesday after an explosion blew apart an electrical vault and severely damaged a nearby office building. Another firefighter and a civilian were also injured.
(Lori Shepler / Los Angeles Times)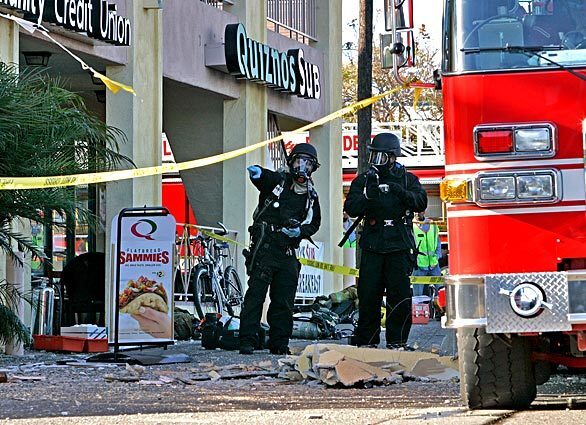 FBI agents and Los Angeles Police Department bomb squad officers joined L.A. Fire Department officials at the scene of the accident, at Sepulveda and La Tijera boulevards northeast of Los Angeles International Airport
(Lori Shepler / Los Angeles Times)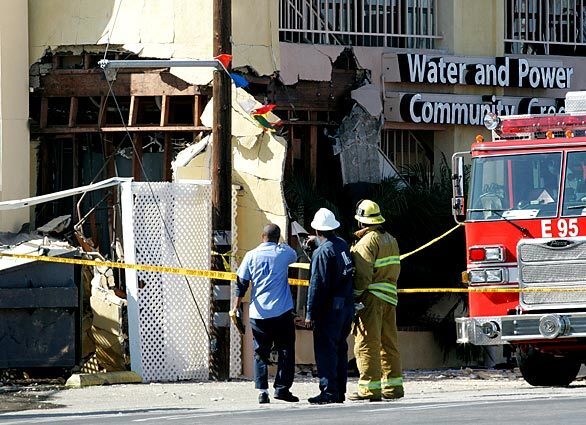 Firefighters were called to the area about 2 p.m. to investigate reports of smoke from a possible fire. Earlier blasts had blown several manhole covers out of the ground, said Deputy Fire Chief Mario Rueda.
(Lori Shepler / Los Angeles Times)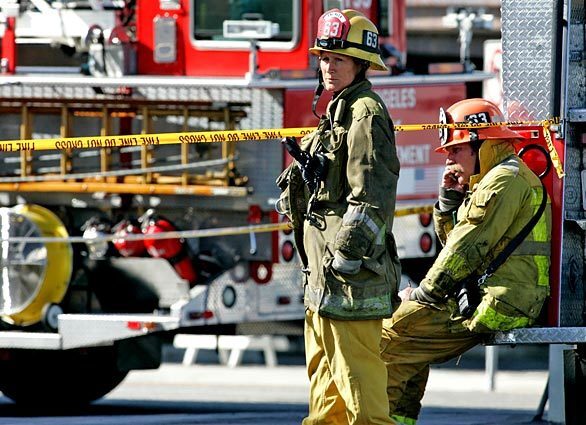 One source told The Times that the blast was so powerful it sent one of the firefighters through a wall and into a parking lot. Fire officials were unable to confirm the cause of death, but said the investigation into the blast is focusing on a possible electrical malfunction.
(Lori Shepler / Los Angeles Times)
At a news conference Wednesday, Los Angeles Fire Chief Douglas Barry said the tragedy was a reminder of the "heroism on display everyday [that] goes unnoticed." In its 126-year history, the department has had 72 firefighters killed in the line of duty, the last one being in 2004.
(Lori Shepler / Los Angeles Times)