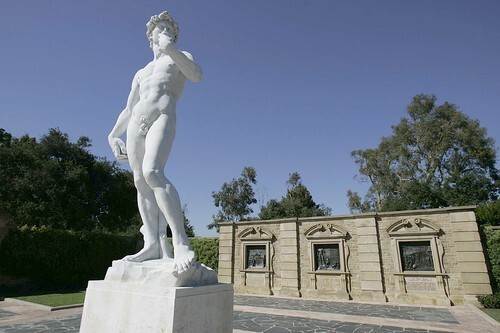 7 Images
Forest Lawns Turns 100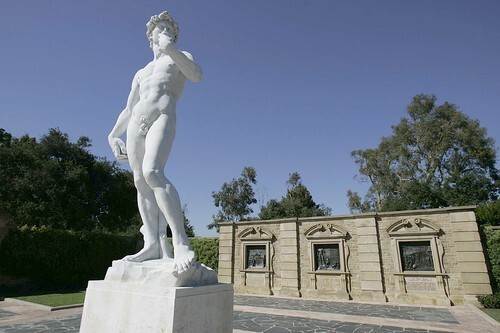 STANDING TALL:
A 17-foot replica of Michelangelo's David graces the Court of David at Forest Lawn. Some of the park's more flamboyant flourishes, such as talking statues, have been toned down.
(Allen J. Schaben / LAT)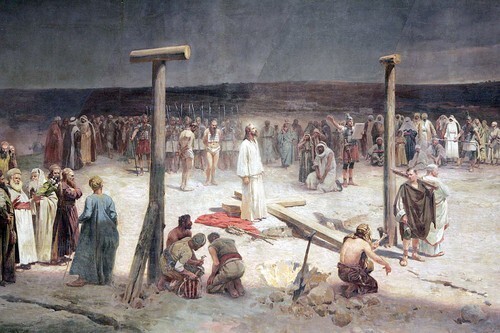 DIVINE INSPIRATION:
"The Crucifixion" is the largest framed mounted canvas painting in the world, measuring 45 feet tall and 195 feet wide. Hubert Eaton's 1,000-seat hall, which was dedicated on Good Friday in 1951, also houses "The Resurrection."
(Allen J. Schaben / LAT)
LIGHT AMID THE SOLEMNITY:
Brad Hubisz and his groomsmen pose for a fun photo after he and Catherine Moore were married at Forest Lawn's Wee Kirk o' the Heather chapel.
(Allen J. Schaben / LAT)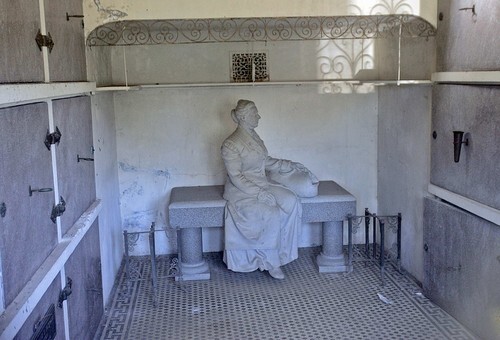 REMEMBERED IN STONE:
Inside a private mausoleum sits a statue of Mary S. Ertl, a physician. Officials won't reveal the number of people who are buried at the 290-acre park.
(Allen J. Schaben / LAT)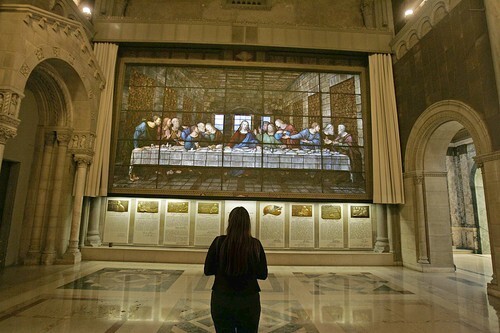 The Last Supper Window, created by Rosa Caselli-Moretti, a re-creation in stained glass of the "Last Supper" by Leonardo da Vinci, on display at The Great Mausoleum at Forest Lawn Memorial Park and Mortuary.
(Allen J. Schaben / LAT)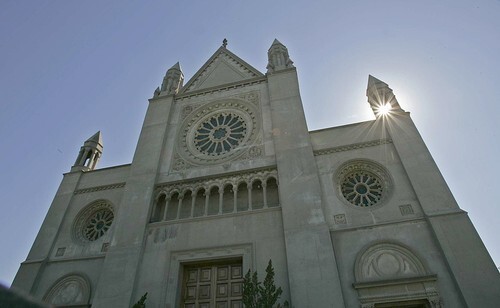 BIG SPACE:
Hubert Eaton, who became Forest Lawn's general manager in 1917, built this grand hall to display "The Crucifixion."
(Allen J. Schaben / LAT)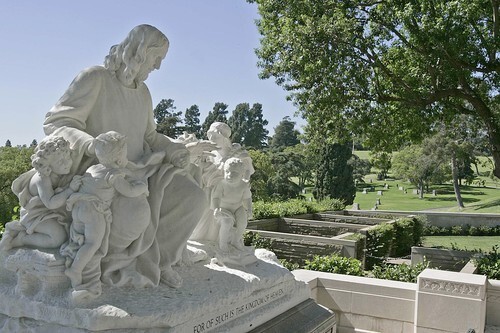 A statue of Jesus Christ with children titled ...for of such is the Kingdom of Heaven, overlooking the older portion of cemetery at Forest Lawn.
(Allen J. Schaben, Los Angeles Times)